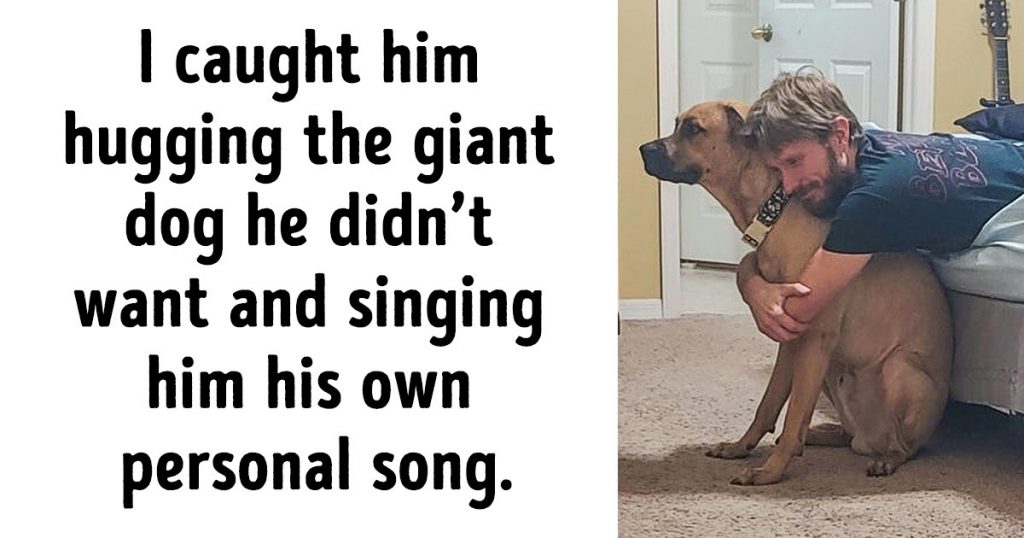 As odd as it may sound, there's something we need to accept: some people don't really enjoy being around animals. Their relationship with anyone's pet seems dry or non-existent. So much so, that you can't imagine them sharing their home with a small, 4-legged friend of their own. But is there really anyone who's been known to resist a furry animal's cuteness and beauty?
My dad didn't want a cat. Here is a picture of him showing the cat every single item we bought because "he is curious".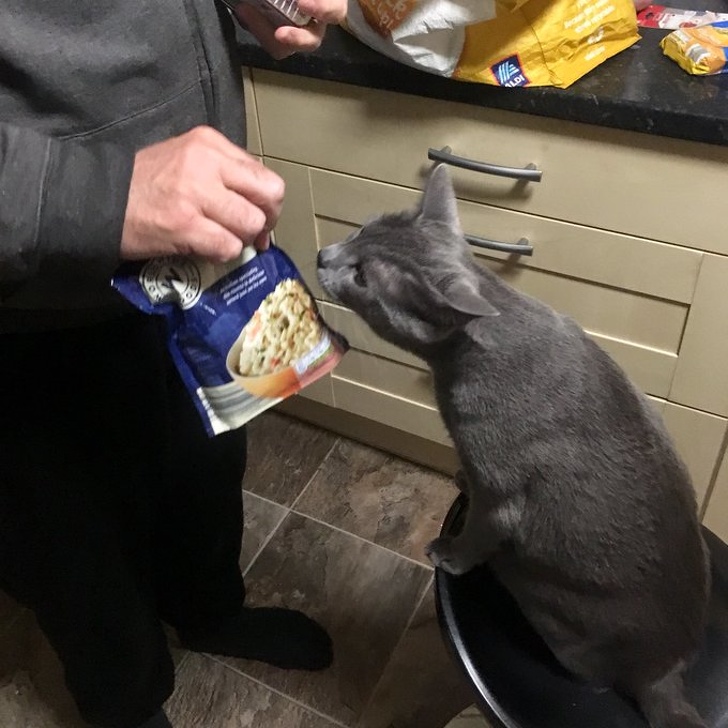 My dad refused to get a dog since forever. When me and my sister moved out, we got our parent this dog to fill up the emptyness and it really seems like it was a good idea.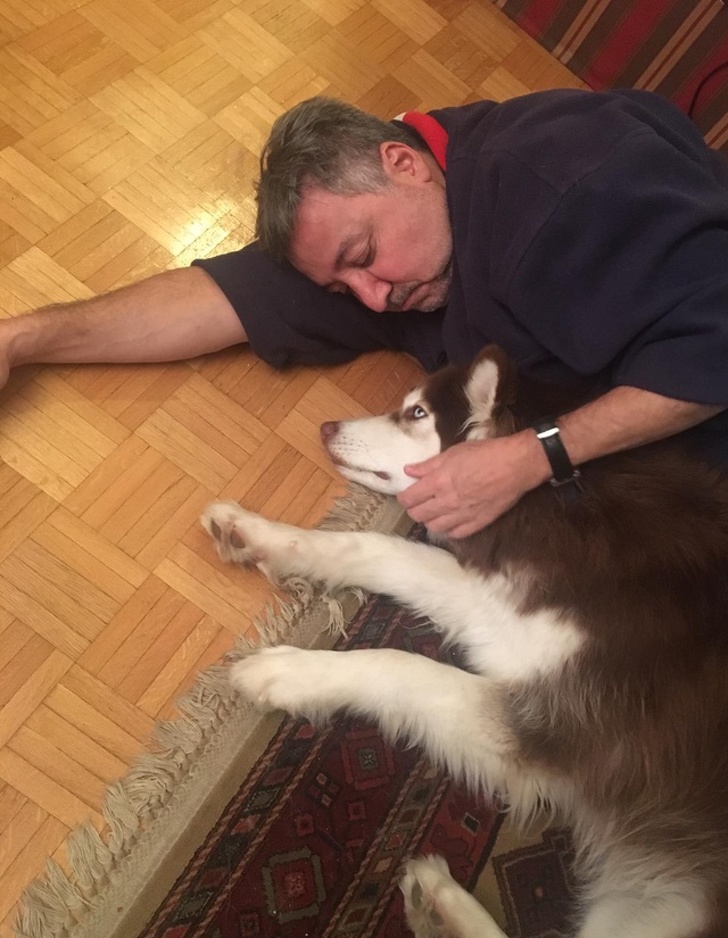 Our dogs love my dad even though he was against getting them.
ADVERTISEMENT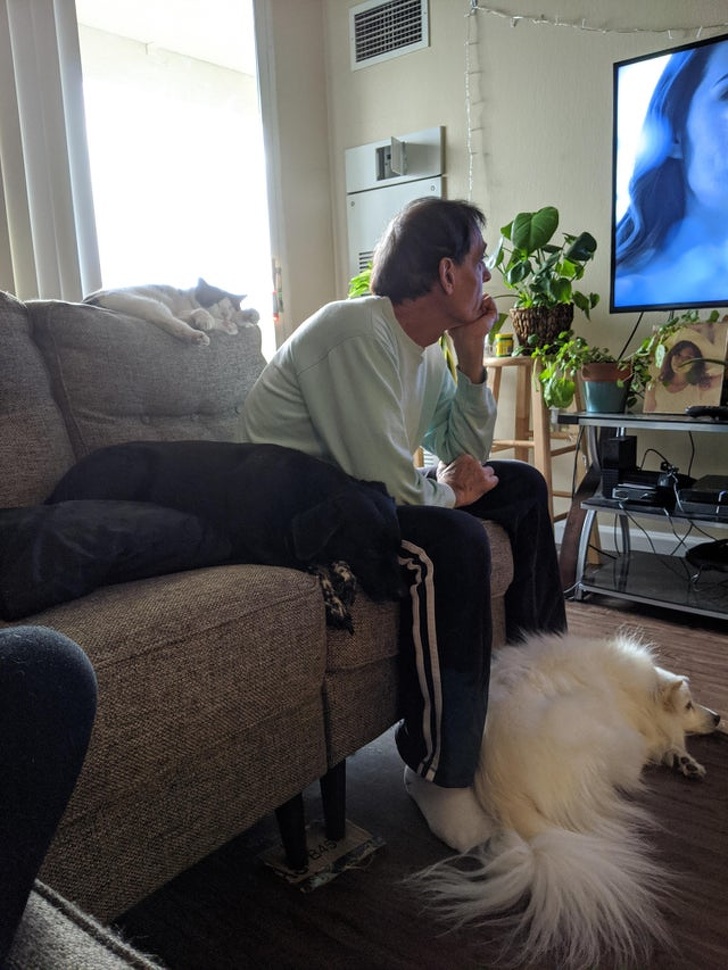 "No dogs are allowed in the bed!" 2 weeks later: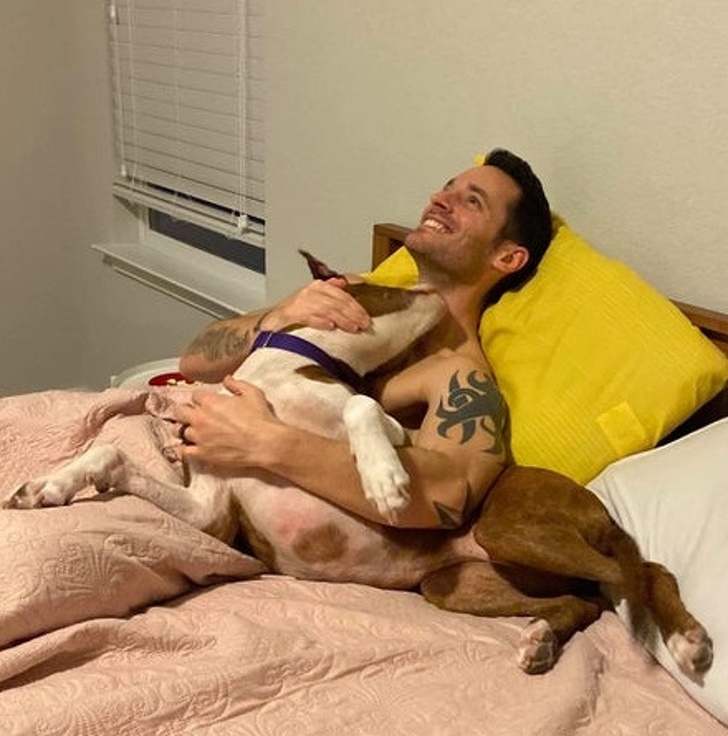 ADVERTISEMENT
From a dad who did not want a pet to a pet who does not want a dad…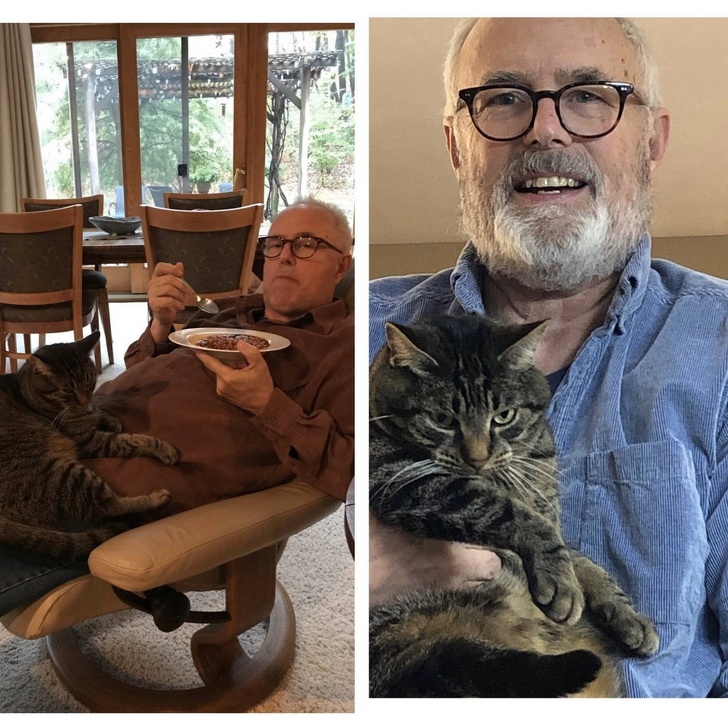 My dad enjoys the acrobatic skills of my cat.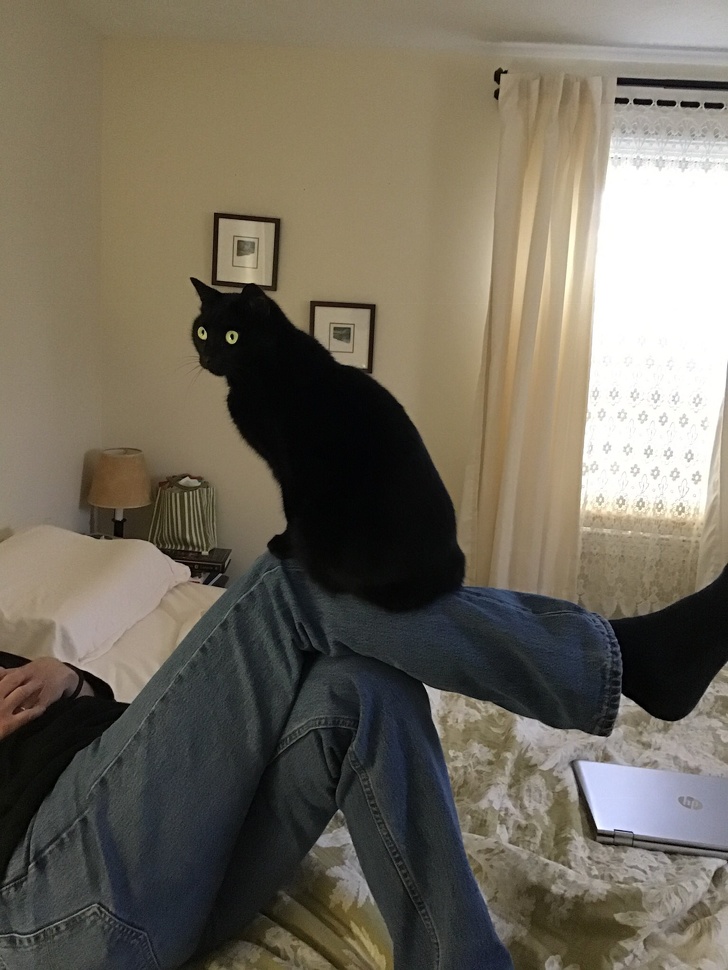 Dad before : "No pets in the house!"
Dad now: *shares his dinner with the cat*
ADVERTISEMENT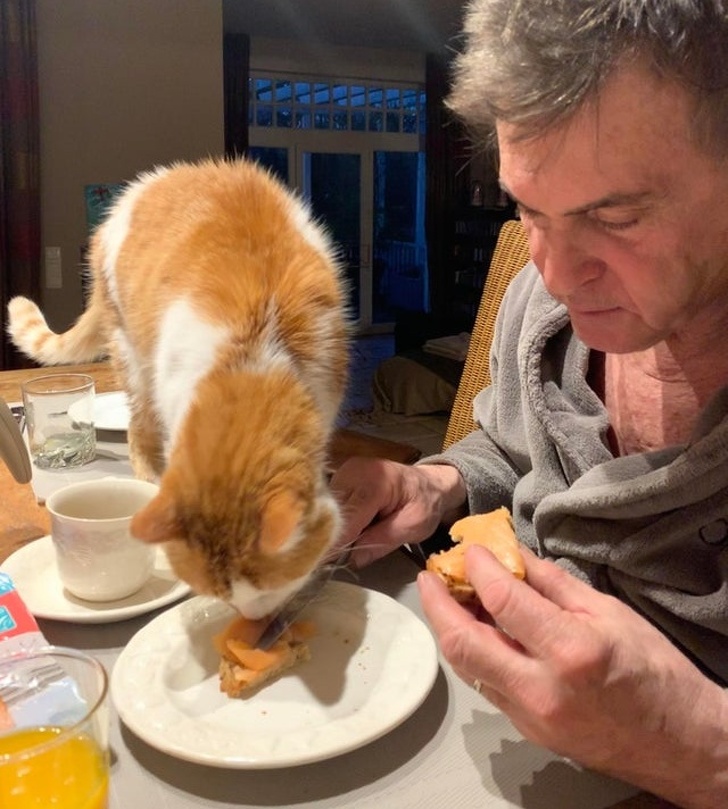 My anti-pet dad watching TV with my chichilla.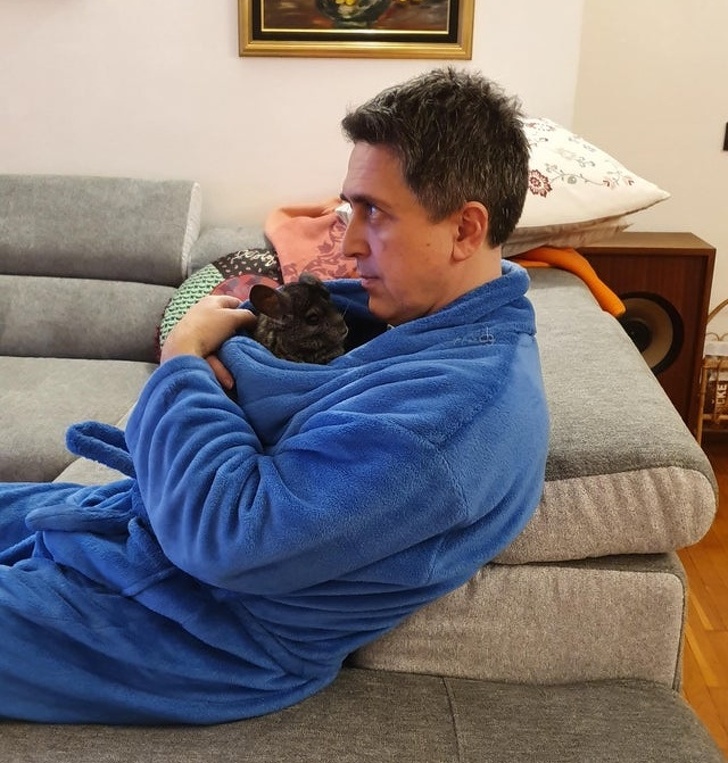 This is my 'what do you want a cat for, I'm allergic?!' friend. Now he runs around barking like a dog when the cat is bullied by other cats in the garden. So she waits for him until she hears his car.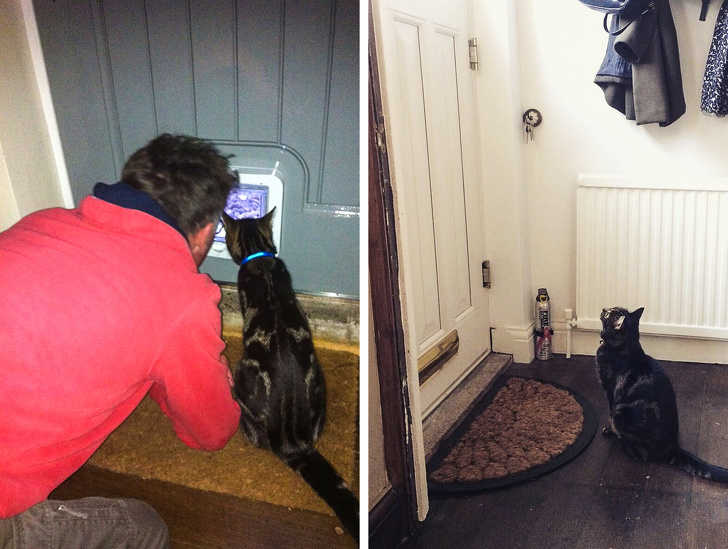 ADVERTISEMENT
We asked my dad to take care of our cat while we're on vacation. It took a lot of effort to get him to agree. 2 weeks later we came home to this: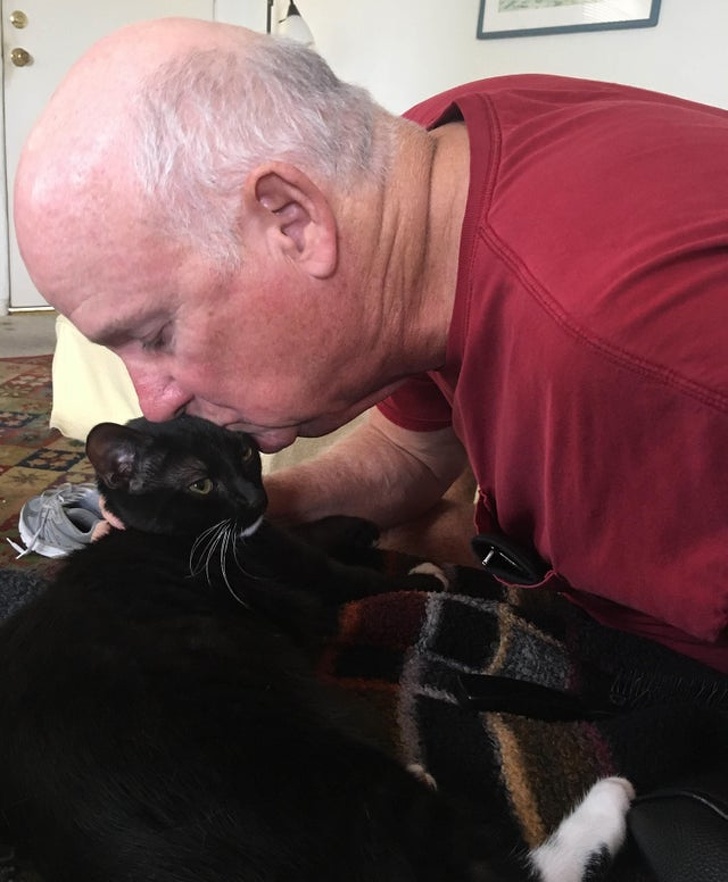 Sometimes you just don't know what you really need to be happy.
ADVERTISEMENT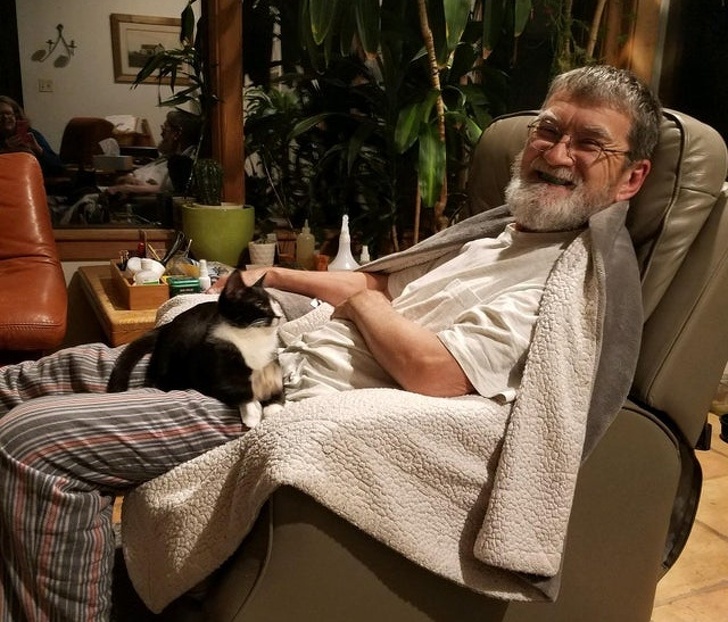 I thought he didn't want a dog…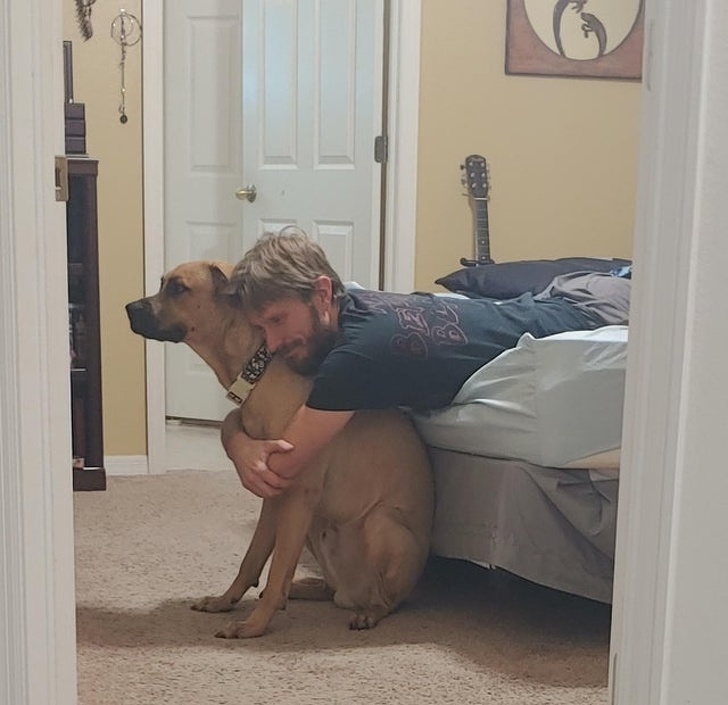 "He refused to stand up because 'she'd had a long day and needed the nap."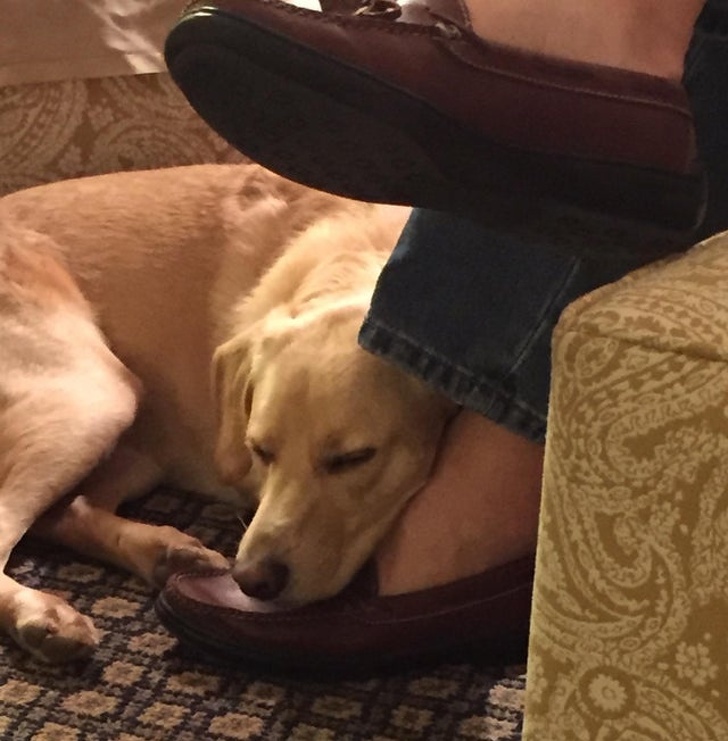 My dad said he "hates dogs"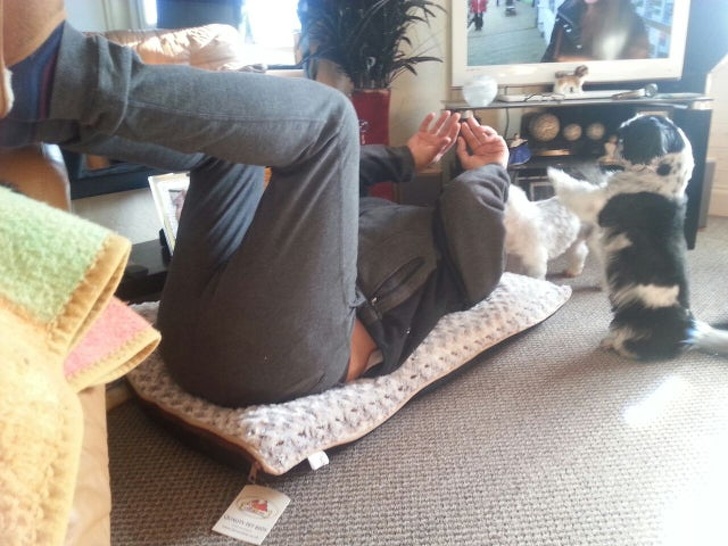 From 'we don't need a rat in the house' to 'don't forget his pillow, the cart is too cold for him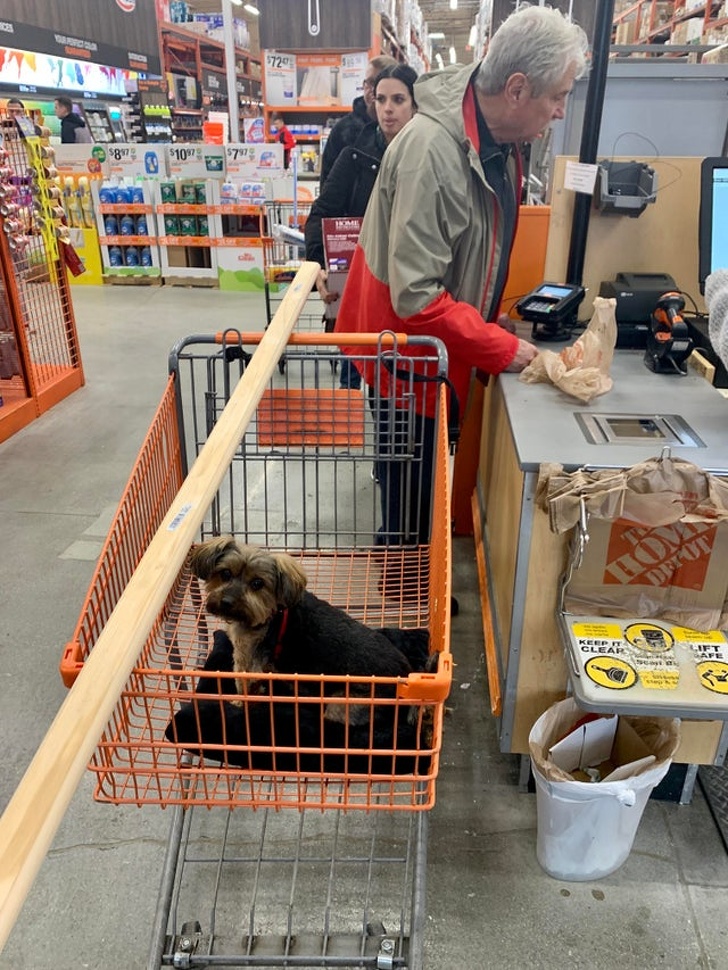 ADVERTISEMENT
Did you like this post? Share it with your friends!
ADVERTISEMENT
ADVERTISEMENT