All cats have a superpower: they can get comfortable anywhere. Check out these pictures to get inspired for your nenxt nap.
A statue is a perfect place.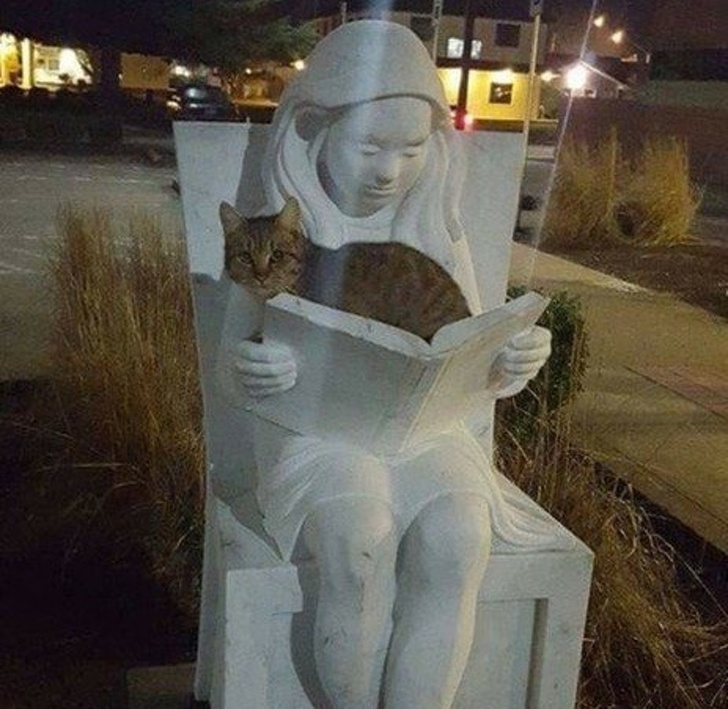 "He kicked me out."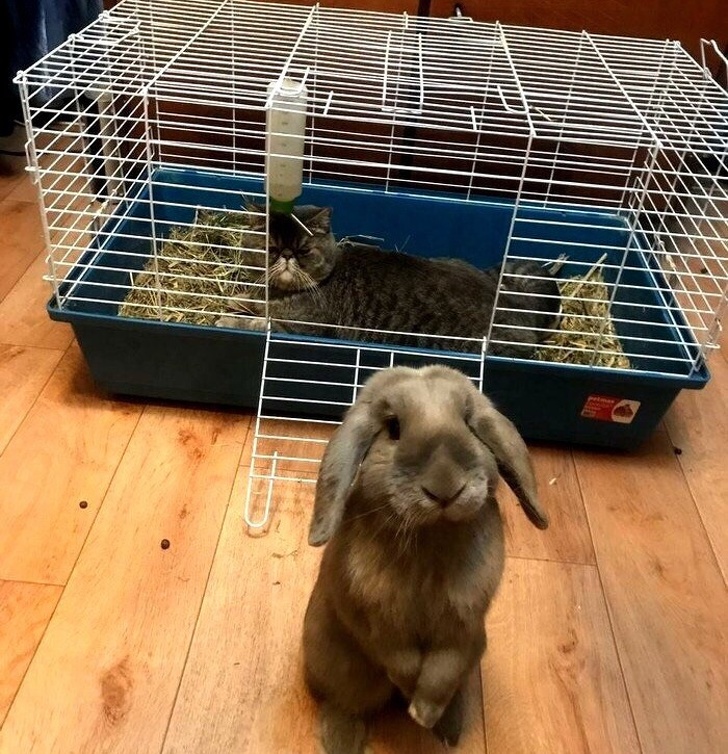 Near the fire, warm and cozy.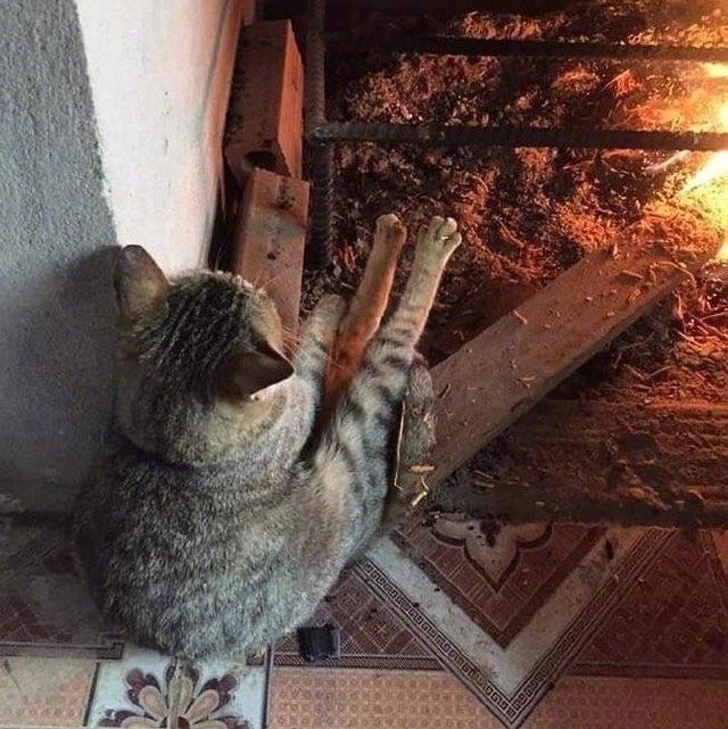 This look extremely comfy.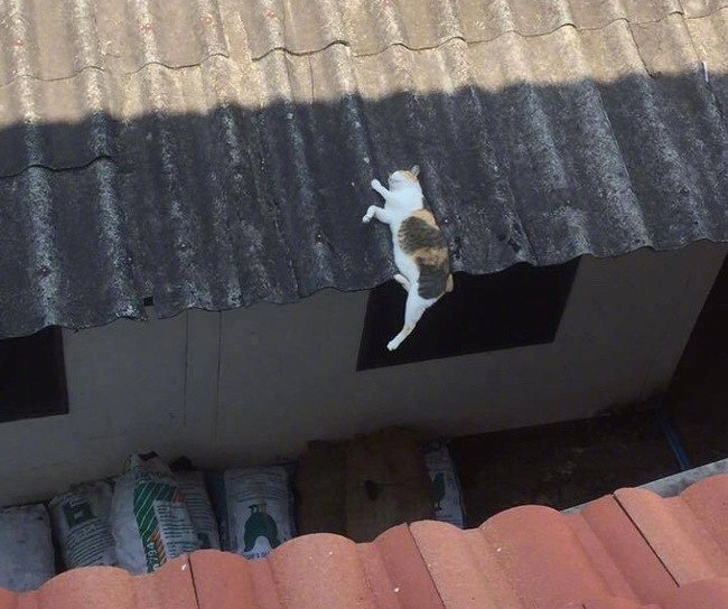 This one not so much.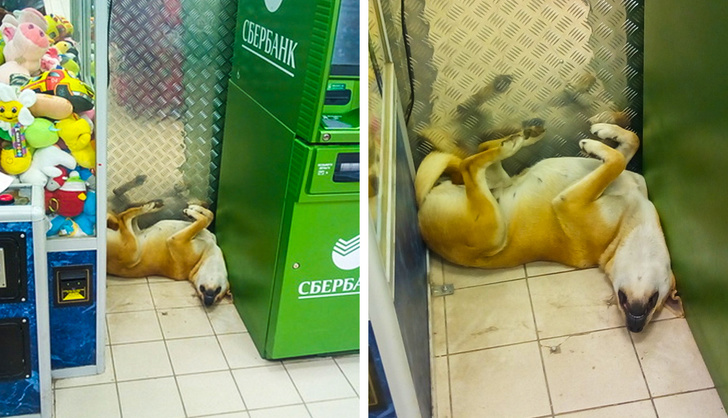 Imagine searching for your cat in the whole house and then you find it…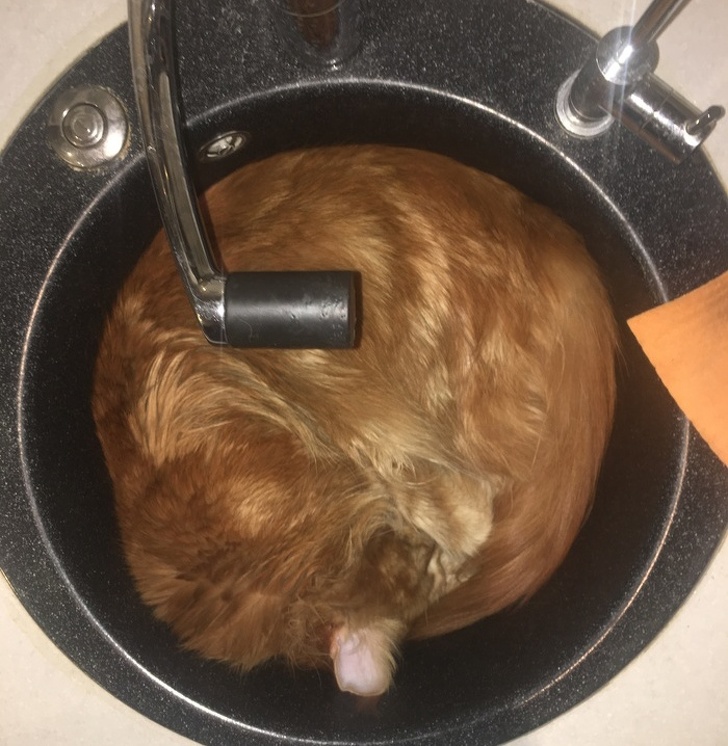 You can try to win the cat.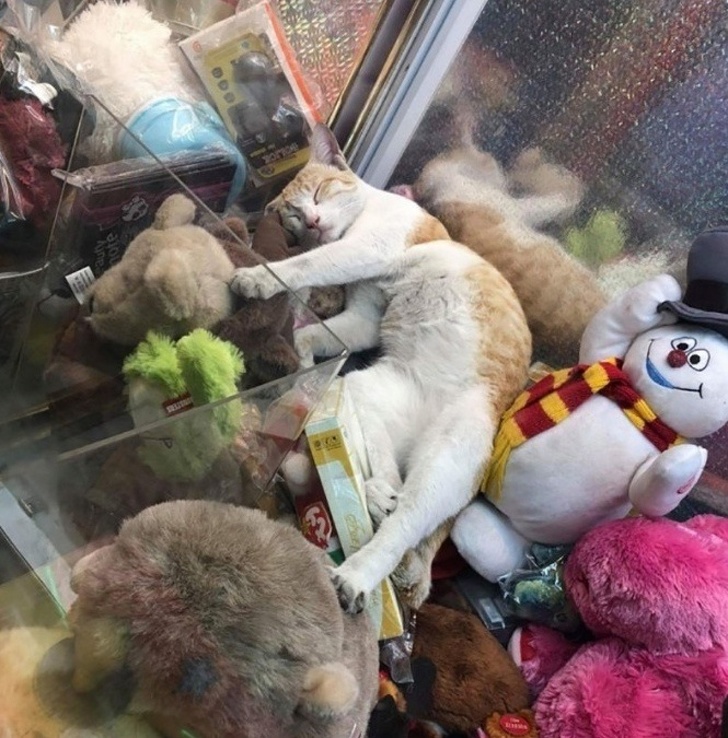 They both seem satisfied.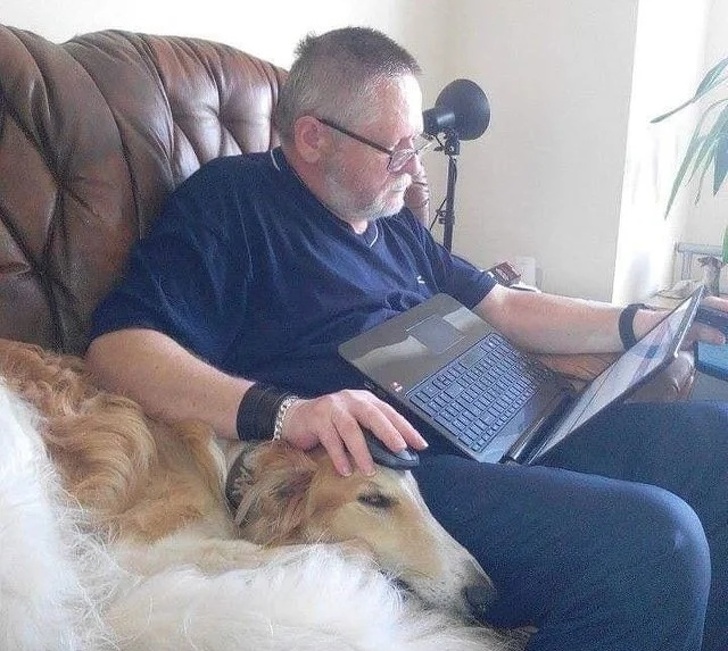 Hahaha, so cool.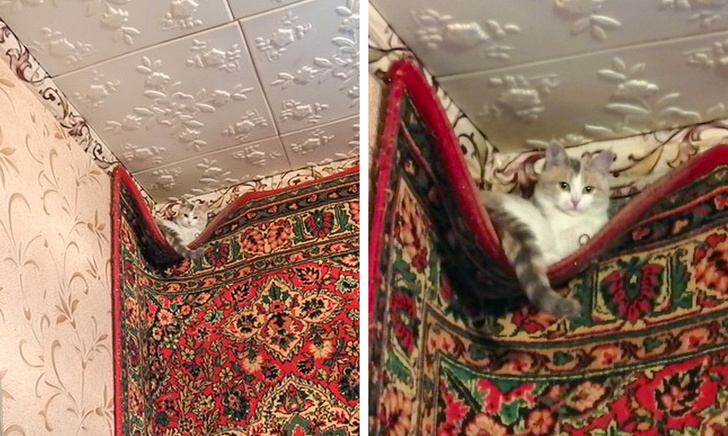 These kitties got comfortable in the pot.