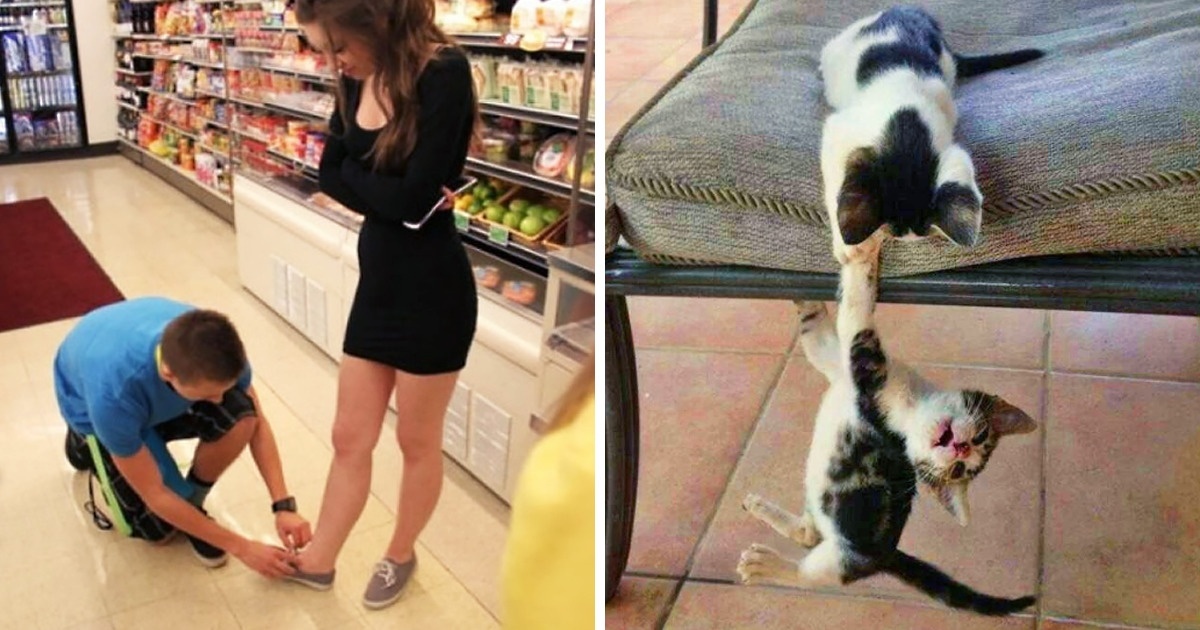 20 dramatic moment, that prove misfortune is always around
If you can capture a photo at the perfect time, you can capture so many different emotions, where no explanation will be needed. A pair of kittens, who seems to be screaming "I'll never let you go!", or opening a romantic message in front of your spouse. These kind of moments are really hard to capture, but if it's done, than these are worth more than a 1000 words. Luckily, people all around the world were lucky enough to do this, proving that drama and misfortune is always around us.
I'll never let you go!

Well, this is awkward

A collectible vinyl record, useless even before unboxing. Thanks delivery guy!

ADVERTISEMENT
I hope he has time to wait

ADVERTISEMENT
His wife is not impressed

Having a coffee with his late wife

True desperation

ADVERTISEMENT
She lost her memory, and now his husband is teaching her the alphabet to help her le-learn how to read

When your GPS hates you

ADVERTISEMENT
Welcome to our society

ADVERTISEMENT
ADVERTISEMENT