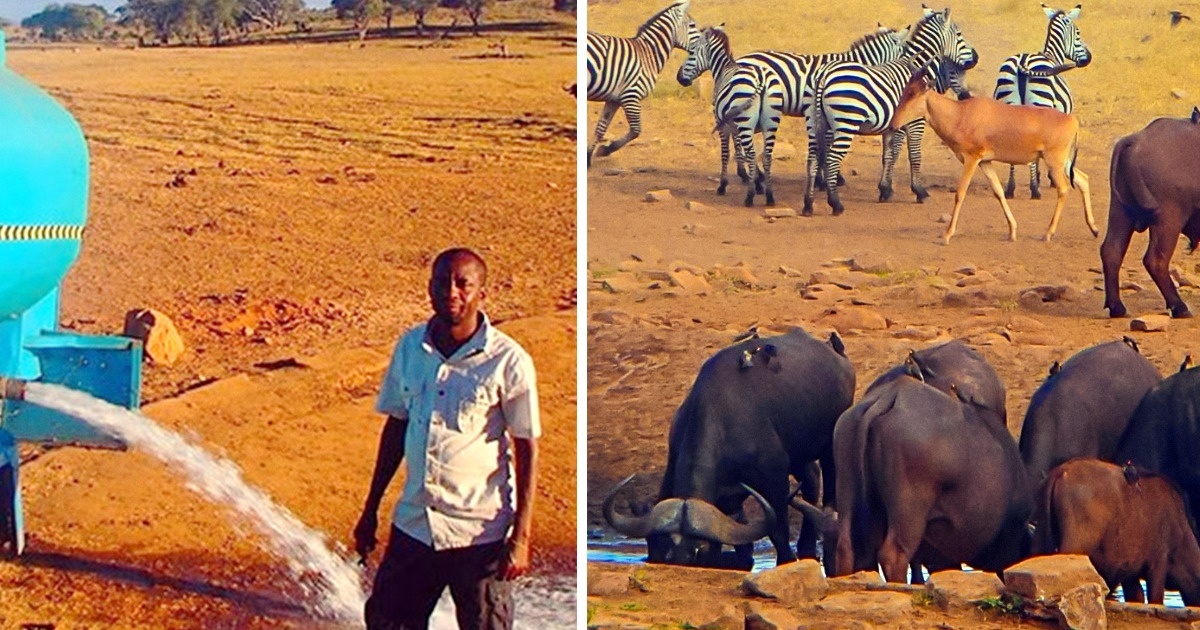 You might find them wearing jeans and a sweatshirt. They can be dressed in Sunday's best. Others are outfitted in a baseball cap and sports jersey. They may be in pyjamas or in shorts and a wide-brimmed hat to ward off the sun. Some wear yesterday's T-shirt paired with barely combed hair and weary eyes. There are thousands of heroes in the streets every day. They don't wear masks or capes and they don't attract attention to themselves but they're always ready to give a helping hand or improve someone's bad mood.
Mr. Keanu, you are breathtaking

"Two of my regular clients, two friends, who have been together for over 40 years, found out that i like ducks. On the next day, they bought me these."

Police officer in front of a school

ADVERTISEMENT
Cheers!
ADVERTISEMENT
Waterproof shelter for cats

"Veterans came and built my grandpa a new ramp for his 98th birthday. He's one of the last surviving WWII vets in our area. Happy 98th, Grandpa, now you can get outside more."
P!nk stopping a show for a selfie

ADVERTISEMENT
A local hospital is running a campaign to have all premature babies and born angels to have a bonnet at birth because it's quite hard to buy those sizes.
"I was going through a hard time and my friend who lives nearly 12000 km's away decided to buy me a burger for dinner."
ADVERTISEMENT
"Found a wallet a couple of weeks ago inside of a car that I was renting. I was able to mail it back. A few days later I received this."
ADVERTISEMENT
ADVERTISEMENT