Taking a pet from a shelter or just from the street is a good deed and it is a very noble thing to do. So if you want to do good, pay attention to the animals that have no home. And if you doubt that an act of kindness like this makes a difference, just take a look at the photo compilation from this thread that collects adopted animals with really happy faces.
ADVERTISEMENT
My first boy Charlie was abused and starved so badly that he was really scared of everything. Now he is the biggest love bug and will follow me around the house.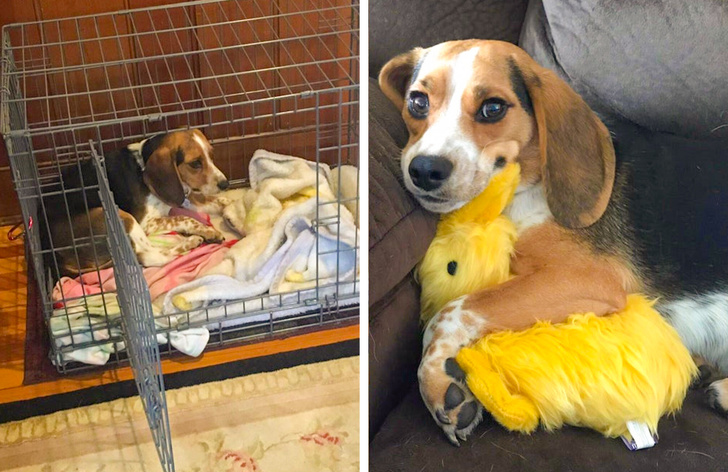 24 hour difference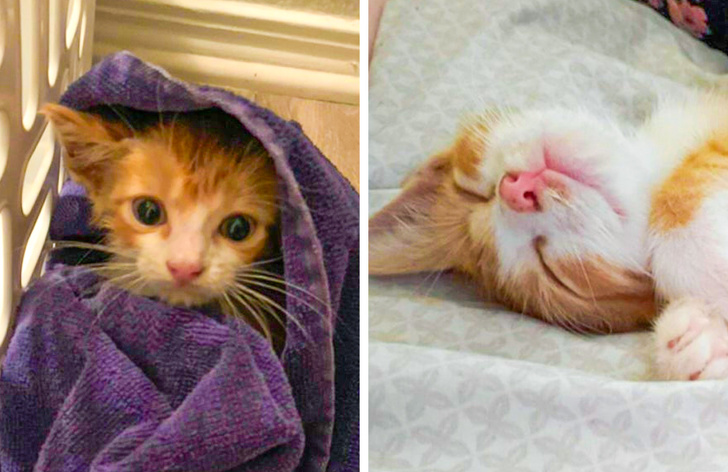 2 years apart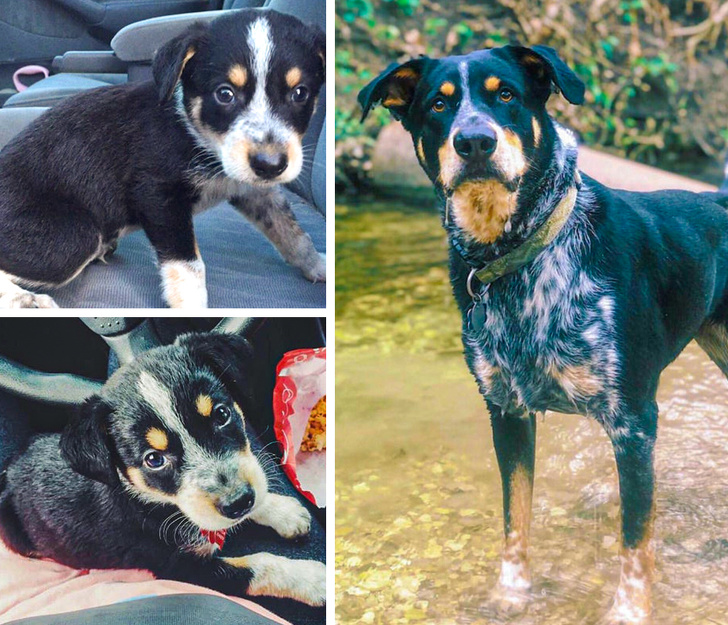 8 years as a farm dog, discarded at the shelter underweight, and covered in embedded grass seeds. We've had him for almost 2 years now and love him infinitely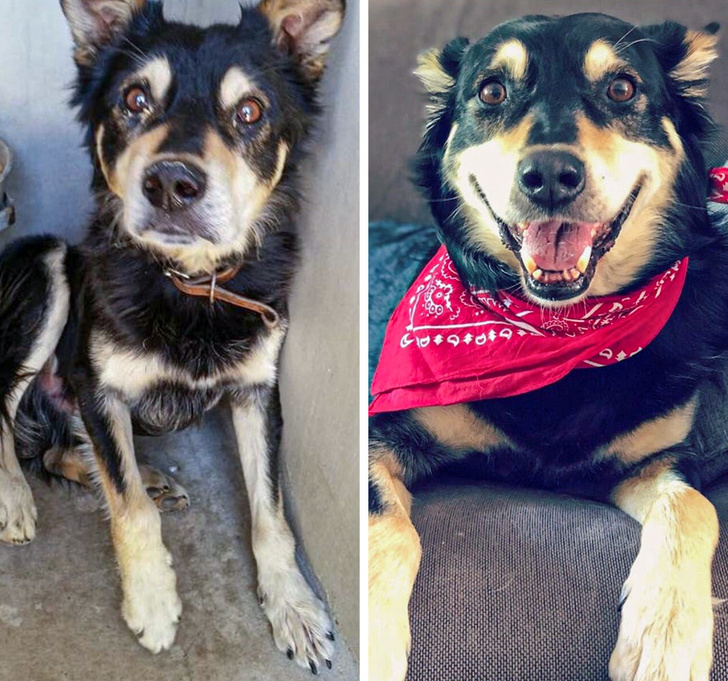 We weren't really looking to get a dog (let alone 2), but after spending just a few minutes with these cute faces, how could we not keep them forever?
ADVERTISEMENT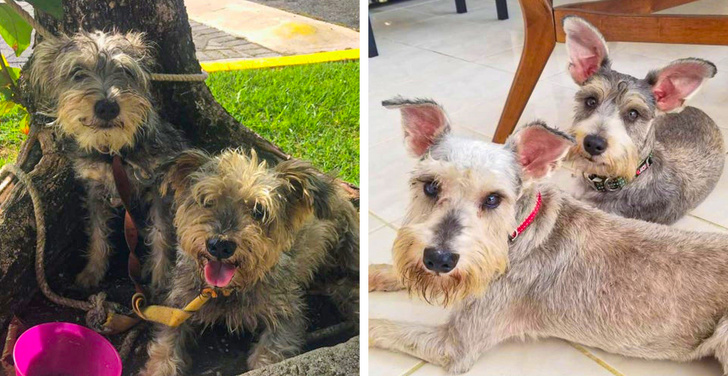 From a scared puppy at his third shelter to a healthy, happy brother of 2, that we named Marvin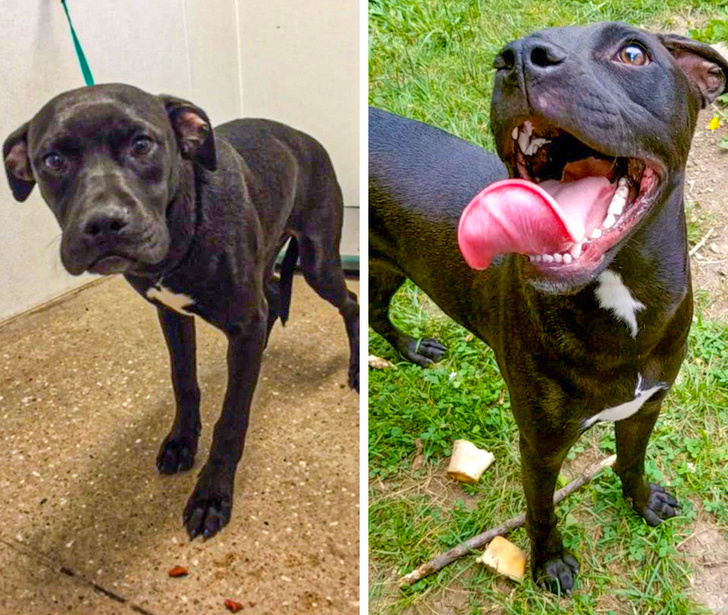 Charlie was dumped at my vet clinic at 5 weeks old with fleas and an upper respiratory infection. Here he is a year later.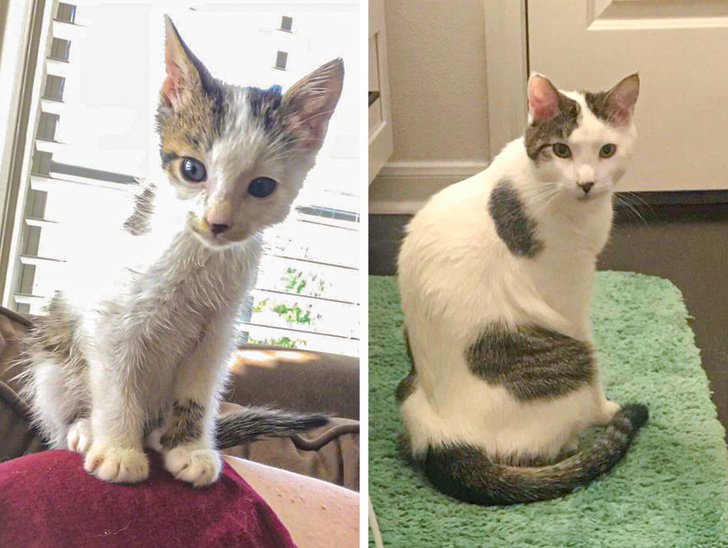 Just sent off our first foster to his forever home!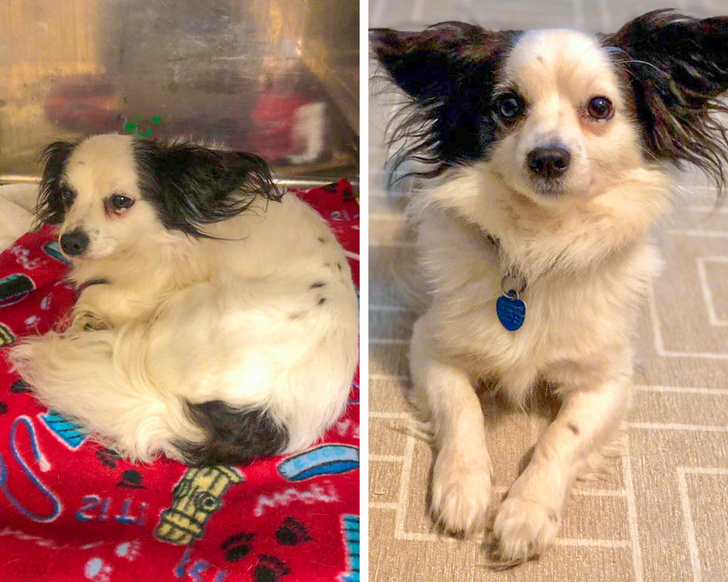 This post continues on the next page
ADVERTISEMENT