According to the statistics of the Russian traffic police, 13,700 vehicles were stolen within the period of January — April 2018, which is 10% less than in 2017. The USA occupies 1st place for car thefts, with 773,139 car thefts that took place in 2017
A coin in a door handle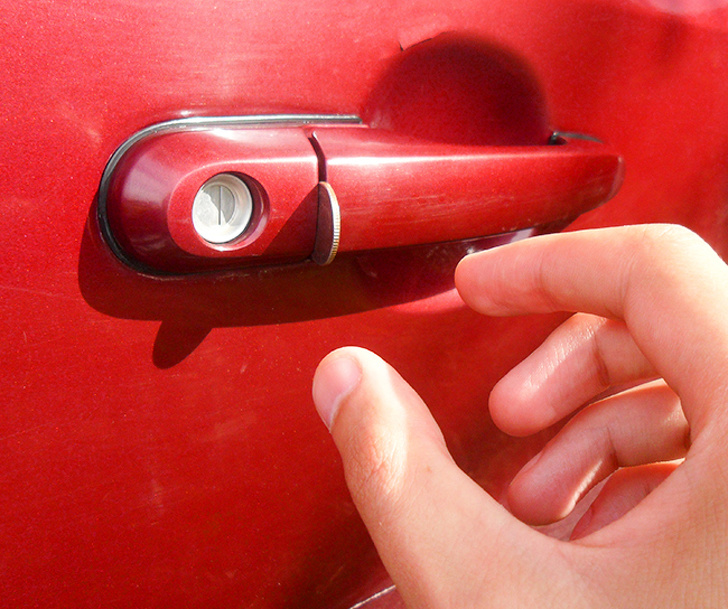 One of the most inventive ploys is to unlock the car with the help of a coin. A thief inserts a coin into the door handle of the car from the passenger side because drivers rarely pay attention to this door when alone. Later when the driver closes the car, the keychain lock will seemingly work, making the appropriate sound, but the central lock will get blocked by the coin and the car will stay open. That's why it's worth taking a look around the car before and after locking it
Breaking in via the OBD port
Since 1996, all cars have started to be equipped with OBD ports. This is the port of access to the car computer, which is used for diagnostics. With the help of special equipment connected to the OBD, you can disable the standard alarm or unlock the doors. But the main thing is that the ignition key input can be imitated with its help.
One of the ways to protect the OBD port is
The port connector on all cars is standard. By changing its shape or the order in which the wires are located, you will make the equipment of car thieves' useless
Of course, in order to perform such a ploy, a thief will have to get inside the car, but this won't be difficult for a professional.
An empty bottle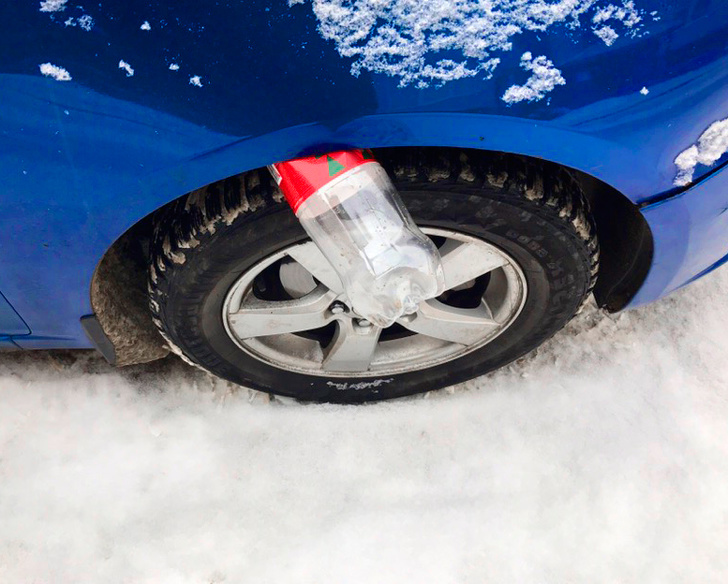 This type of car theft is usually performed in a semi-empty parking lot. And it's very simple:
A thief inserts a plastic bottle between a tire and a car fender from the passenger's side so that a driver won't notice it immediately. When the owner comes back to the car and starts to move it, he hears a loud and frightening noise from the bottle.
When this happens, a driver will usually get out of the car to check what has happened. This is the moment when the theft happens, because drivers rarely turn off the engine and take their keys and valuables with them to check a wheel or find the source of an unknown noise.
Go around the car before leaving the parking lot and always stay aware.
"Cranky" alarm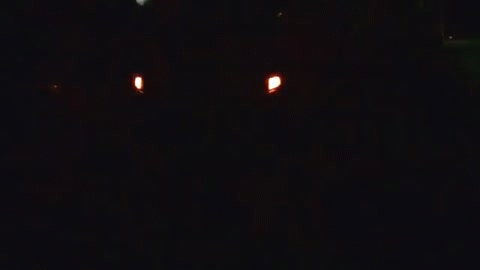 This method is usually used when a car is parked in a yard. Thieves throw objects at the car that won't harm it, but will activate the alarm. It will last until the owner grows impatient or the neighbors start complaining, asking for silence.
Thinking that the alarm got broken, the owner of the car will turn it off, and that's when car thieves will jump into action. Even if they are not able to steal the car, they will be happy to steal some part of it.