Read the biographies of celebrities and found out that the lives of some of them are actually scripts that are ready for a dramatic movie.We're sure that nobody would like to be in Charlize Theron's shoes, whose mother shot her tyrant husband in front of her. And nobody would like to be Oprah Winfrey, who was molested by her own cousins and uncle.
Charlize Theron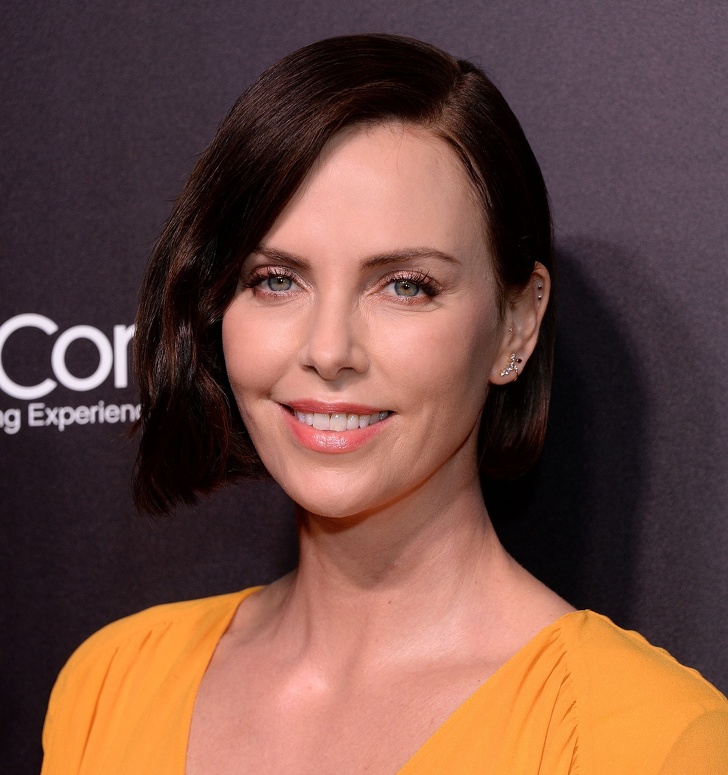 By just looking at her, you would never guess what she had to go through when she was young. Her father was an alcoholic and often beat her mother. And when she was 15 years old, during one of their fights, her father started shooting his gun in the air, threatening his wife and Charlize herself. Her mother's patience had come to an end, so she took her own gun and shot her husband. What she did was considered to be self-defense and there were no charges against her.
At the age of 15, Theron also won a modeling competition secured a one-year-long contract with a modeling agency and traveled around Europe. Later, she entered a choreographic college because she wanted to become a ballet dancer. But at the age of 19, a knee injury put an end to her career. Then, she went to Los Angeles where she didn't know anyone, she lived in a cheap hotel for several months, and she was almost starving because she didn't have any money. Then, in 1995, Theron went to the bank to cash a $500 check her mother sent her. When the bank teller refused, Theron started such a big scandal she could have already been awarded an Oscar in that moment. Producer John Crosby noticed her. He helped her enter acting school, and 3 years later, she starred in the movie that made her world-famous.
Rose McGowan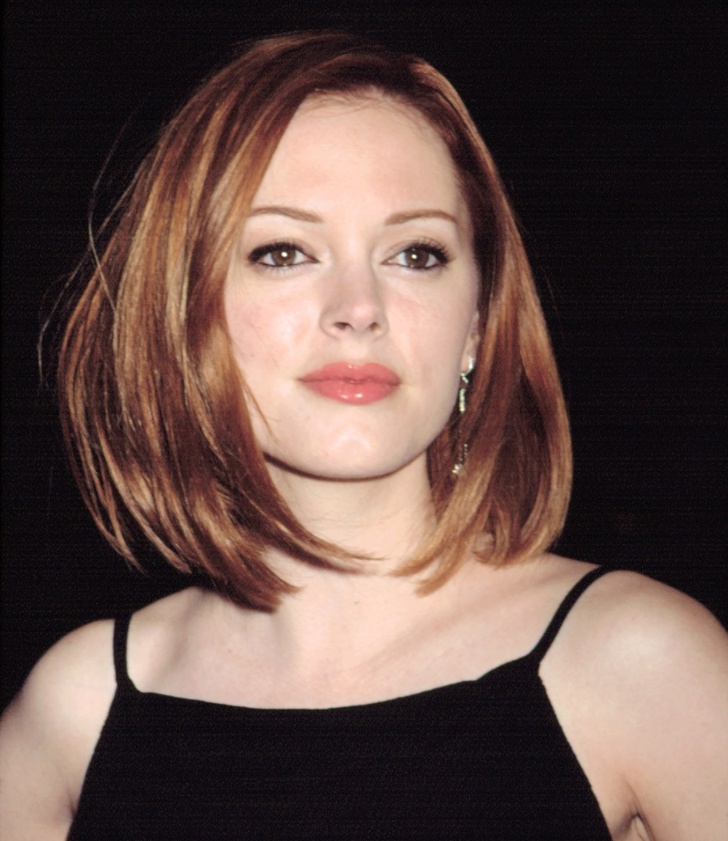 Her father Daniel was the manager of the Italian division of the sect called The Children of God. He, his wife, and their children were members of the sect. The sect prohibited any contact with the outside world, there were no newspapers, no TV, and the members were supposed to stay in dark rooms. The worst part was that the sect encouraged chaotic sexual relationships among the members. When David Berg, the man who organized the sect, wanted to involve children in that, Rose's father realized it was time to escape. The 9-year-old girl moved to the US with her entire family. Then her parents got divorced. One of her mother's lovers decided to get rid of Rose and convinced her mother that her 14 years old daughter was a drug addict. The girl was sent to a clinic but she managed to escape and she ran to her grandmother. At the age of 16 Rose and her grandmother moved to the house of Rose's boyfriend.  When her boyfriend died, they became homeless. She didn't give up and started to attend an art school where her successful career began. Unfortunately, in 2007, another catastrophe happened to the actress . In a car accident the glass from the windshield injured her eyes and her face. Surgeons managed to restore her vision and her face, but now she doesn't look exactly like she used to.
Demi Moore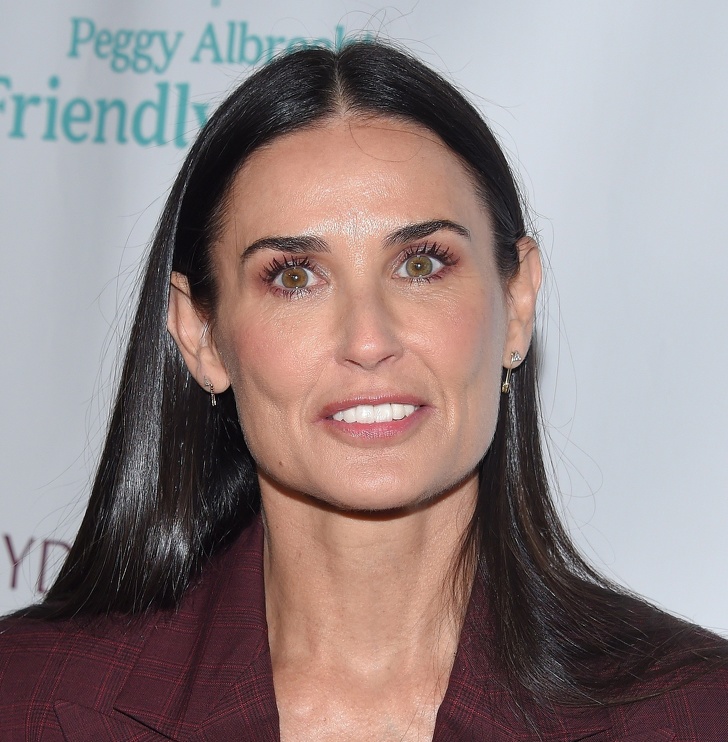 The father of the Ghost star left her mother before his daughter was even born. When Moore was only 3 months old, her mother got married to Dan Guynes, who lost all of his money gambling. Also, her mother and stepfather had an alcohol addiction. More than that, the future movie star wore braces as a child, and she also had crossed eyes, so she had to deal with constant bullying from her classmates. Fortunately, surgery fixed this problem. After her brother was born she often ran away from home. When she was 15 years old, her parents got divorced, and 2 years later, her stepfather took his life. At the age of 16, Demi left her home forever and at the age of 17, she fell in love with a popular rock musician named Freddy Moore, who left his wife and 2 children and got married to Demi. Freddy was the one who made it possible for her to become a movie star. Her mother battled her alcohol addiction for the rest of her life, and she was arrested for drunk driving several times when Moore was already  famous. In the end, her mother was diagnosed with cancer, and she died several months later.
Michael Douglas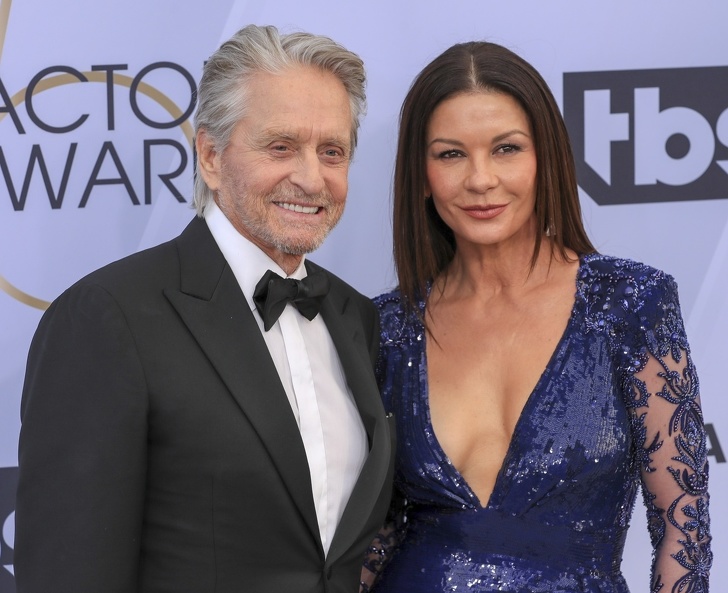 In 2003-2004, Douglas and his wife Catherine were stalked by Dawnette Knight. She was in love with the actor and she sent his wife letters with threats. Because of the extreme contents of the letters, she almost had a mental breakdown. In 2010, the actor's son from his first marriage, was sentenced to 5 years in prison for selling drugs. That same year, the actor was diagnosed with throat cancer. He thought that the disease was caused by stress, alcohol abuse, and smoking. Fortunately, Michael managed to get cured in less than a year. In 2013, the actor said he was going to divorce Catherine because he had a serious depression caused by Catherine's bipolar disorder.But at the end of that year, the actors made peace and continued to live together.