8 Marvel Characters Who Stunned Us With Their Drastic Transformations
For more than 10 years, we've been following Marvel superheroes' destinies, and sometimes the characters' journeys were more breathtaking than the series as a whole. Many actors who have taken part in these films have become big stars and now have millions of fans all over the world. They've grown in just the blink of an eye.
Chris Evans — Steve Rogers (Captain America)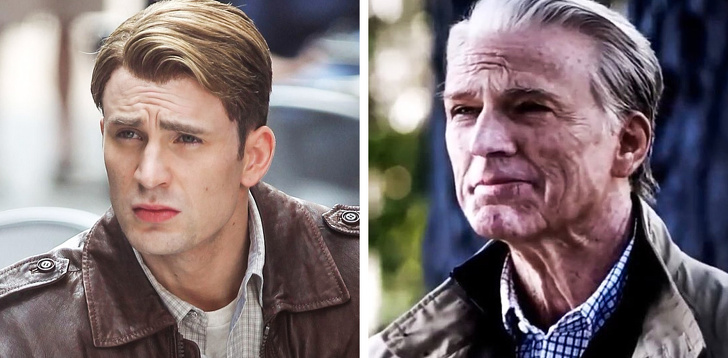 Chris Evans' transformation started in Captain America: The First Avenger where he was turned into a short, slender guy from a 220-lb man. For this reason, another person was used whose body was "attached" to the character's face. In the new film, Steve Rogers appears as a nice old man made possible by makeup artists.
Robert Downey Jr. — Tony Stark/Iron Man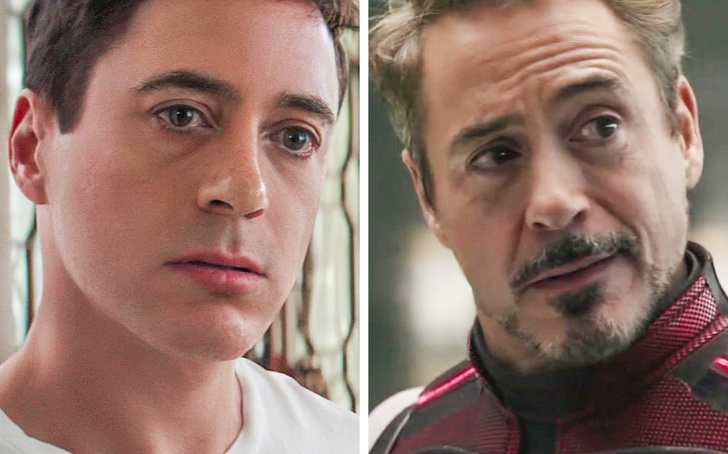 Sometimes only makeup artists are responsible for these transformations, but very often, the help of visual effect experts is needed. For example, the same people who worked on Brad Pitt in The Curious Case of Benjamin Button worked on making Robert Downey Jr.'s character look younger in Captain America: Civil War.
Mark Ruffalo — Bruce Banner (Hulk)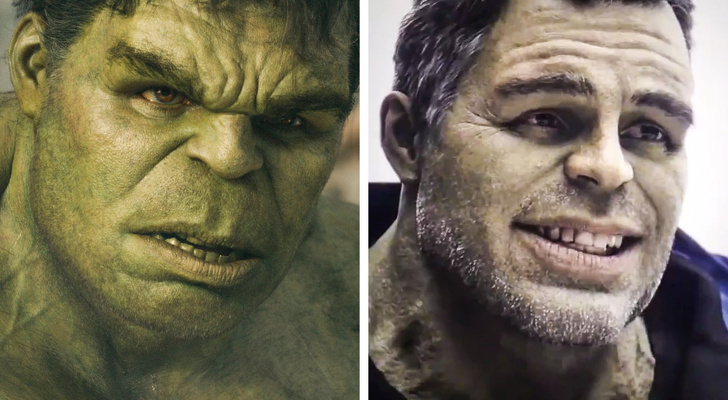 The green monster's changes are more mental. Mark Ruffalo's character finally achieved harmony with his inner beast and turned into a cute, charming giant with stubble, fashionable glasses, and a size 16 XL wool cardigan.
Chris Hemsworth — Thor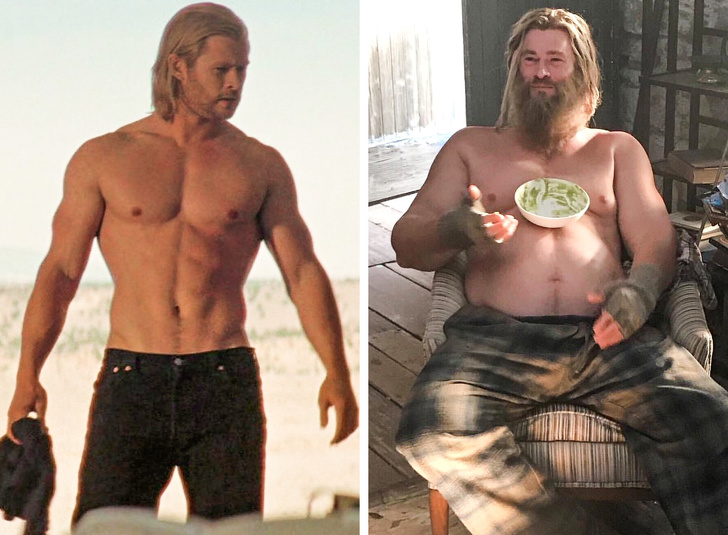 In the Avengers films, his eyebrows and beard became darker and his hair got even longer. But the transformation in Endgame shocked even the most loyal Marvel fans. No one was prepared for the beer belly and flabby body on the God of Thunder.