Samuel L. Jackson — Nick Fury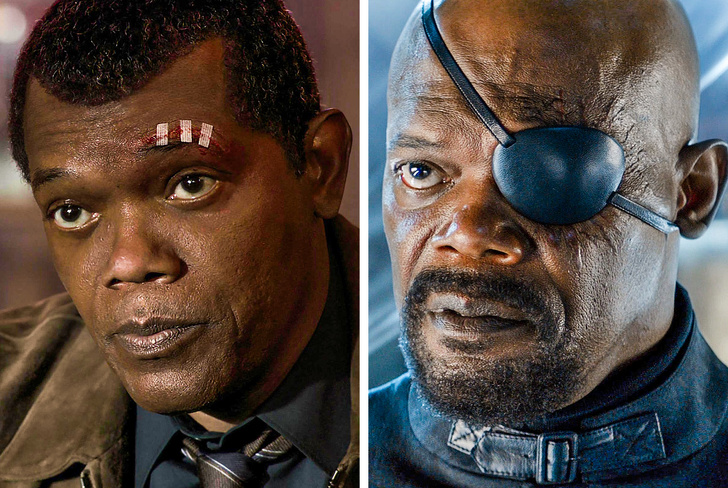 Captain Marvel takes place in the '90s, so Marvel studio had to rejuvenate Samuel L. Jackson and make him 25 years younger. In the previous films, this expensive and difficult trick was used only in a few scenes, and in Captain Marvel, colonel of S.H.I.E.L.D., Nick Fury, remains young throughout the whole movie. It's hard to imagine how much time the visual effect artists had to spend on the actor to get the desired look. Good job!
Sebastian Stan — James "Bucky" Barnes (Winter Soldier)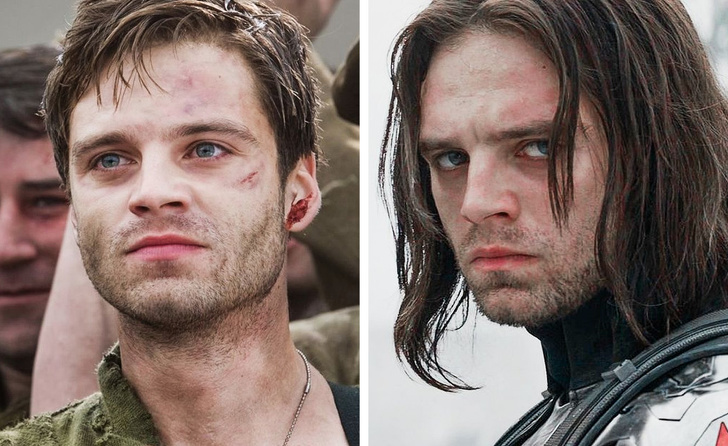 After an accident, Bucky, Captain America's best friend, gets captured and turned into Winter Soldier with a bionic arm. Steve helps him remember who he is and the doctors from the secret country of Wakanda cure Barnes, and he then joins the Avengers' side. In several scenes, Sebastian's real arm was removed with the help of computer technology.
Michael Douglas — Hank Pym (Ant-Man)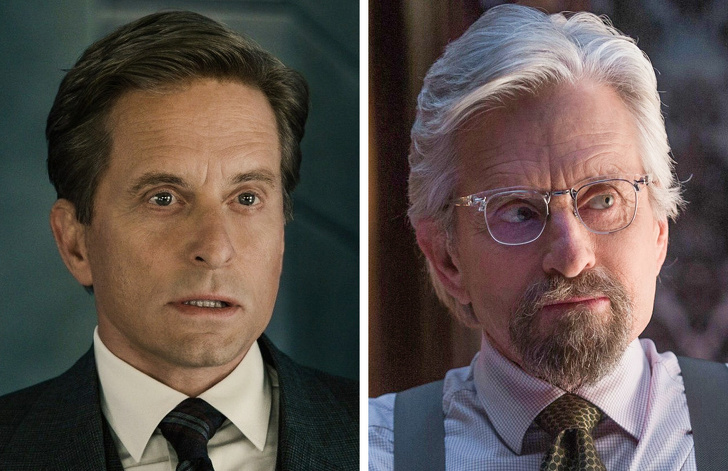 In Ant-Man, 70-year-old Michael Douglas appears 25 years younger, and this transformation is considered to be one of the best experiments in computer visual effects in cinema.
Which transformation is your favorite? Share this post with your friends!