The salaries of Hollywood actors are usually estimated at millions of dollars for a movie. But sometimes the stars agree to work for a pittance if they are interested in the script or want to gain experience from an eminent director. Or, perhaps, their career is just beginning, and they have to accept unfavorable conditions. I think you will like this post.
Jonah Hill — The Wolf of Wall Street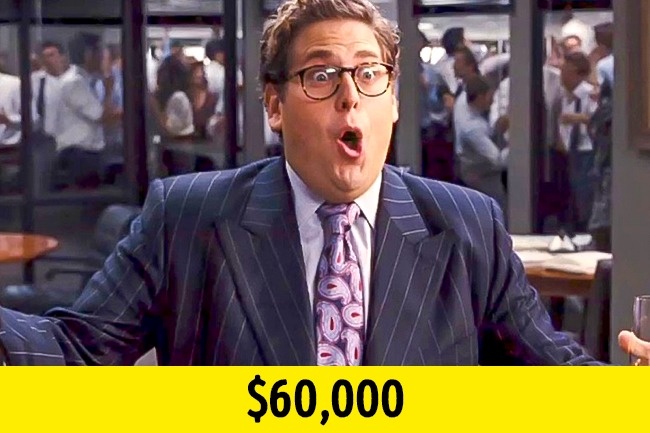 When Martin Scorsese offered Hill a role in The Wolf of Wall Street (2013), Hill was already a famous comedian earning millions. And he was offered $60,000! But Jonah Hill did not even negotiate, signing the papers on the same day. The role brought him his second Oscar nomination. By the way, Leonardo DiCaprio received $25 million for his role in the film.
Tom Cruise — Magnolia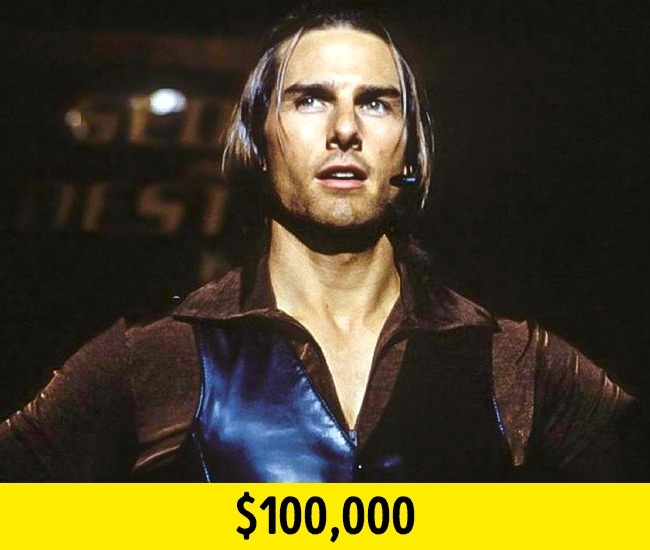 $100,000 is a salary that can hardly be called impressive for an actor who has already received tens of millions of dollars for work on films like Mission: Impossible (1996), Interview With the Vampire: The Vampire Chronicles (1994), and Jerry Maguire (1996). However, Tom Cruise was so impressed by the script of Magnolia (1999) that he didn't care about the money and accepted the offer of director Paul Thomas Anderson. Subsequently, Cruise received a Golden Globe for his role in this film.
Brad Pitt — Thelma & Louise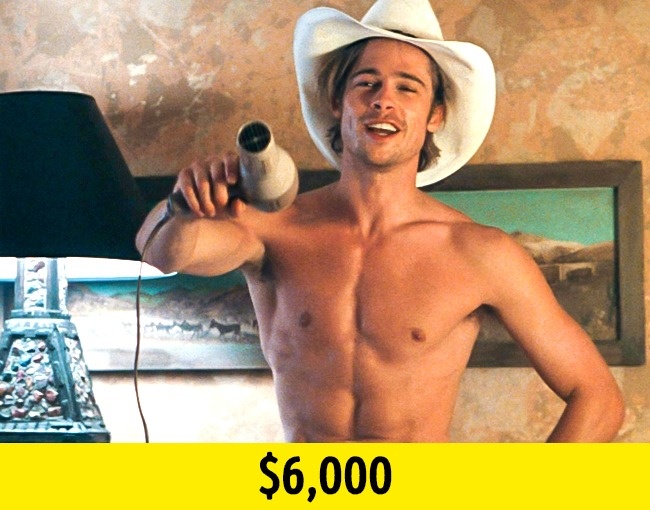 The role in Thelma and Louise (1991) directed by Ridley Scott was Brad Pitt's first big step on his way to dazzling success: thanks to this part, Pitt was noticed in Hollywood. And the fact that the actor received only $6,000 for his work was not a problem as he soon took revenge. For example, Pitt's pay for his role in Ocean's Eleven (2001) was $30 million.
Ryan Gosling — Half Nelson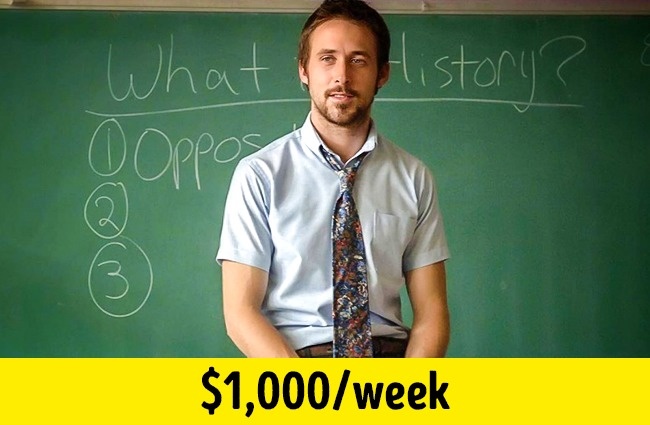 After the success of The Notebook (2004), which earned Gosling a lot of money, the actor suddenly agreed to star in the low-budget drama Half Nelson (2006) for some $1,000 a week. Not for nothing, as it turned out: for the role of a teacher in this film, Gosling received his first Oscar nomination.
Post continue on the next page