When you become a parent, you take great responsibility for your baby's future. Everyone wants their children to be kind, honest, sympathetic, and brave. However, these qualities won't appear out of nowhere. A good upbringing and personal examples are the keys to success. Also, you should practice what you preach.
You should respect both girls and boys. They are equal.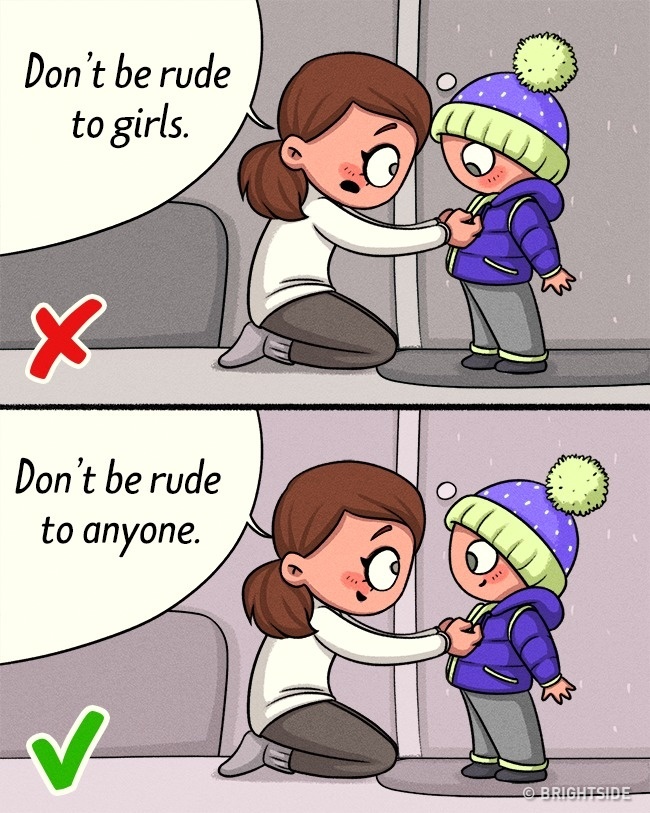 Respect for others is an important feature that your child should acquire, including respect for other children of the same age regardless of gender.
Making mistakes is OK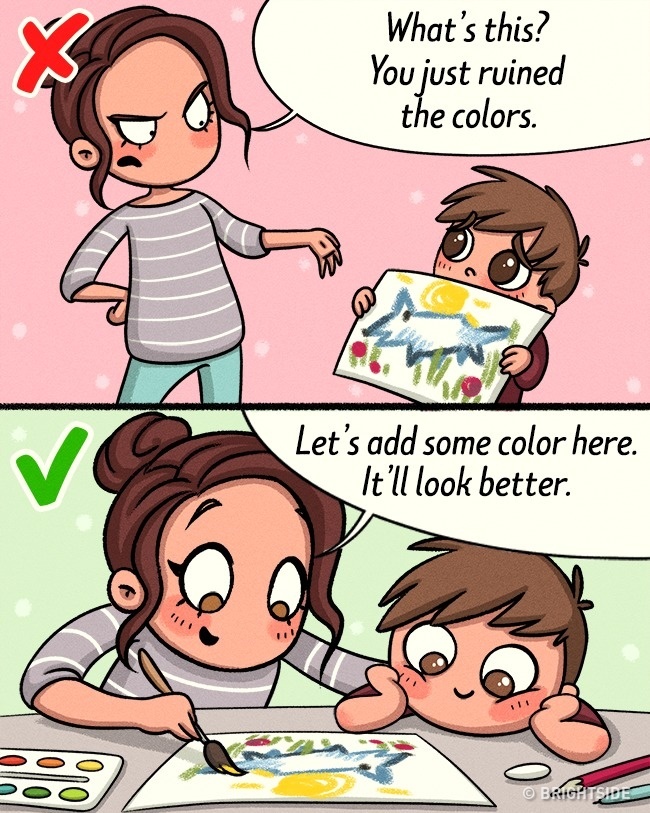 Learning from someone's mistakes is a rare talent. It's also important to learn from your own failures. Your child shouldn't be afraid to lose or make a mistake.
Knowledge is more important than grades.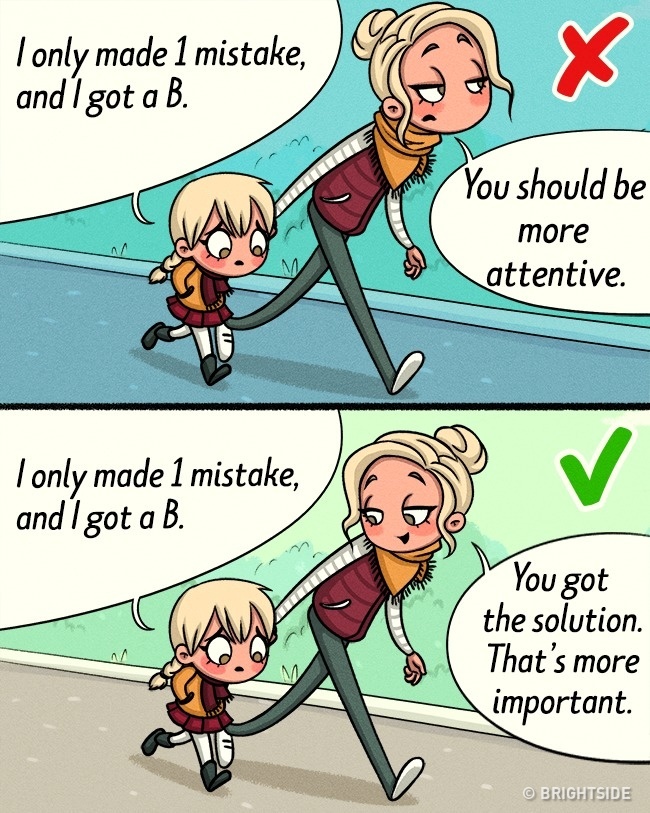 Sometimes parents become quite angry with grades that don't meet their expectations. However, a good grade doesn't always indicate good knowledge.
Your parents are your friends, not you enemies.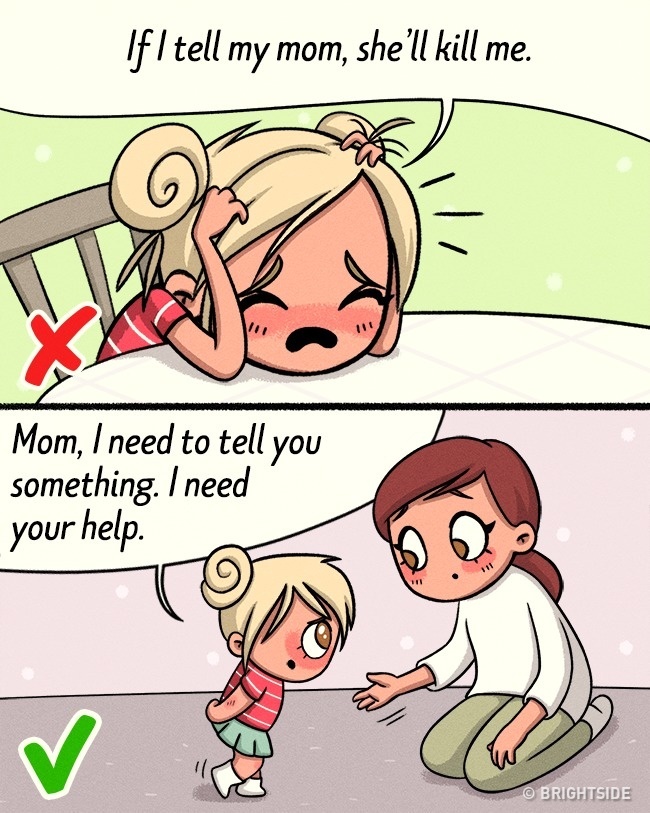 Show that you can be trusted, and try to avoid yelling and long lectures.