What does the iconic show Game of Thrones have in common with the just as iconic Harry Potter movies? Yes, both of them are set in imaginary worlds that have room for magic, dragons, and fighting evil. But in other aspects, they are so different that it seems inappropriate to even try to compare them. However, there is one more link between them: some of the actors were in the screen adaptations of both sagas. We think that you might know some of them, but others will definitely be a surprise for you. I think you will like this post.
Jim Broadbent
Hirdetés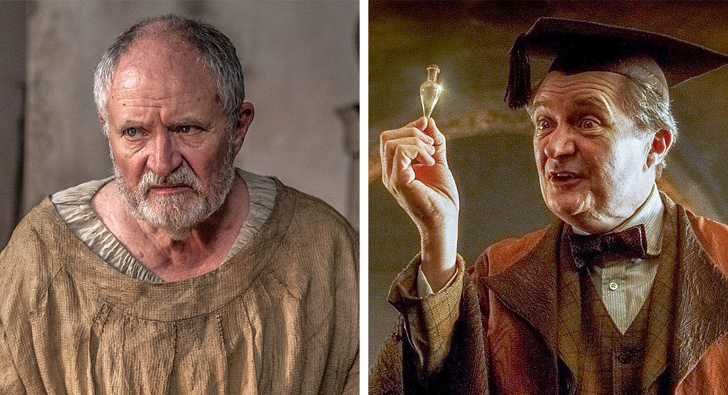 Ebrose is an archmaester of the Citadel. Horace Slughorn is a professor at Hogwarts.
Michelle Fairley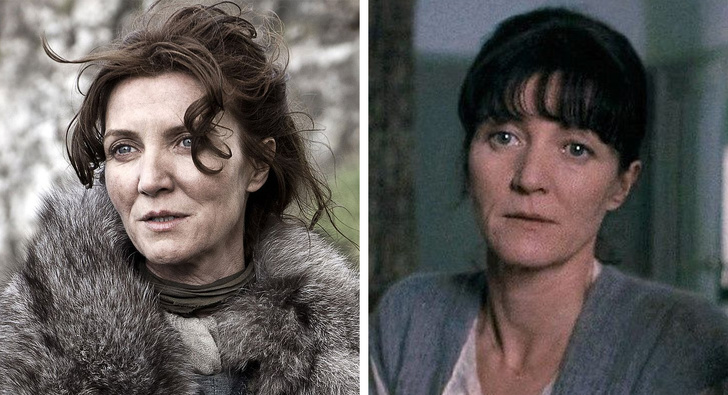 Catelyn Stark is the wife of Eddard Stark, the Lady of Winterfell. Mrs. Granger is the mother of Hermione Granger.
Sally Mortemore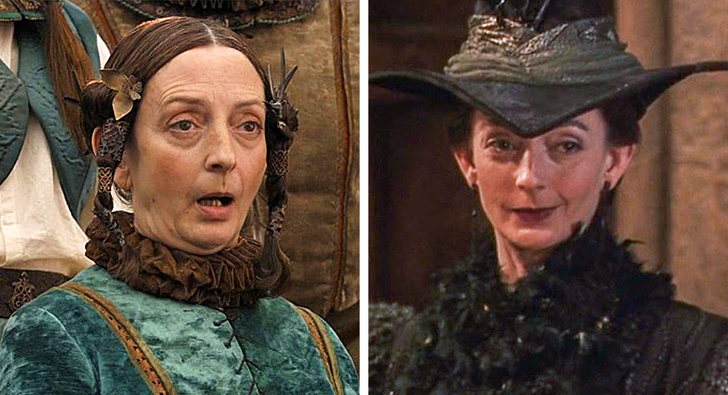 An inhabitant of Braavos. Irma Pince is the head of the Hogwarts library.
Freddie Stroma
Hirdetés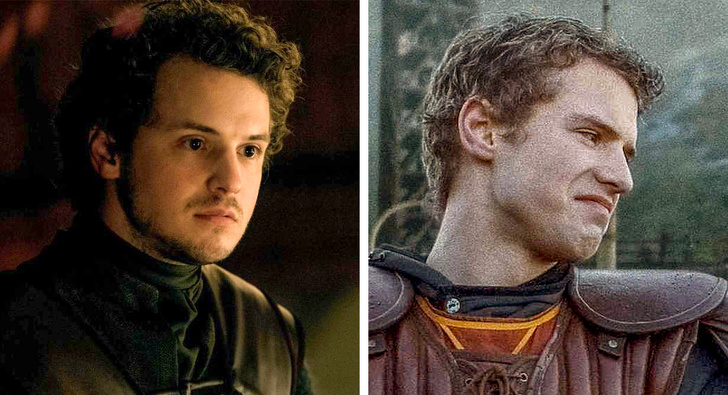 Dickon Tarly is the second son of Lord Randyll Tarly (season 6). Cormac McLaggen is a Gryffindor student.
Bronson Webb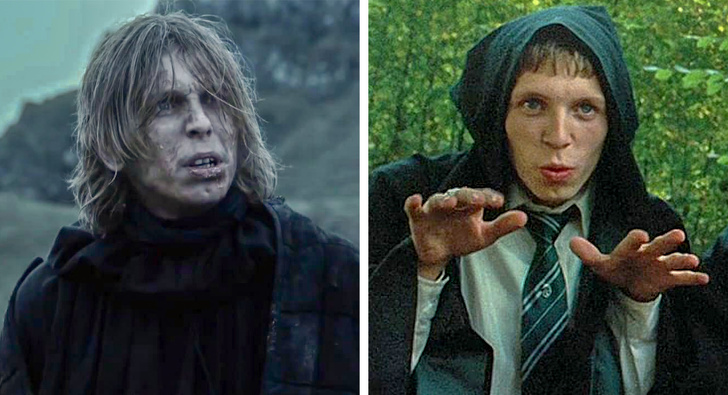 Will is The Night Watch scout. Pike is a Slytherin student.
Post continue on the next page
Hirdetés