Have you ever noticed a surprising likeness between actors performing the roles of a main character in the present time and in their youth? Or a character and their child? It turns out some of them are blood relatives in real life. Do you like this post?
Meryl Streep and Mamie Gummer -Evening, 2007
Hirdetés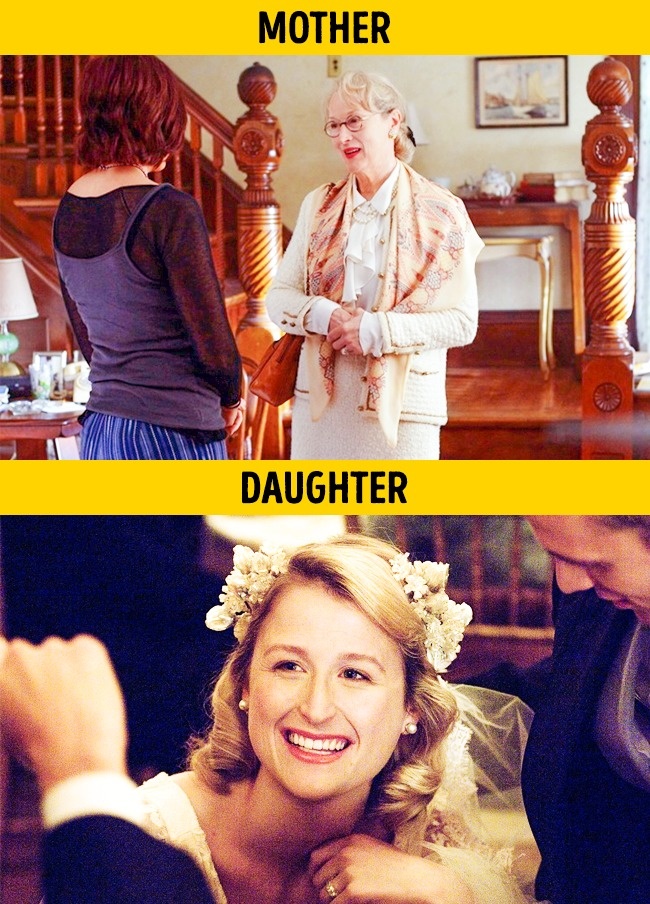 Evening is a melodramatic film where the role of Lila Wittenborn is shared between mother and daughter: Meryl Streep and Mamie Gummer. Mamie doesn't just look like her mother: she also inherited her mom's acting talent.
Laurie Metcalf and Zoe Perry
The Big Bang Theory, 2007
Young Sheldon, 2017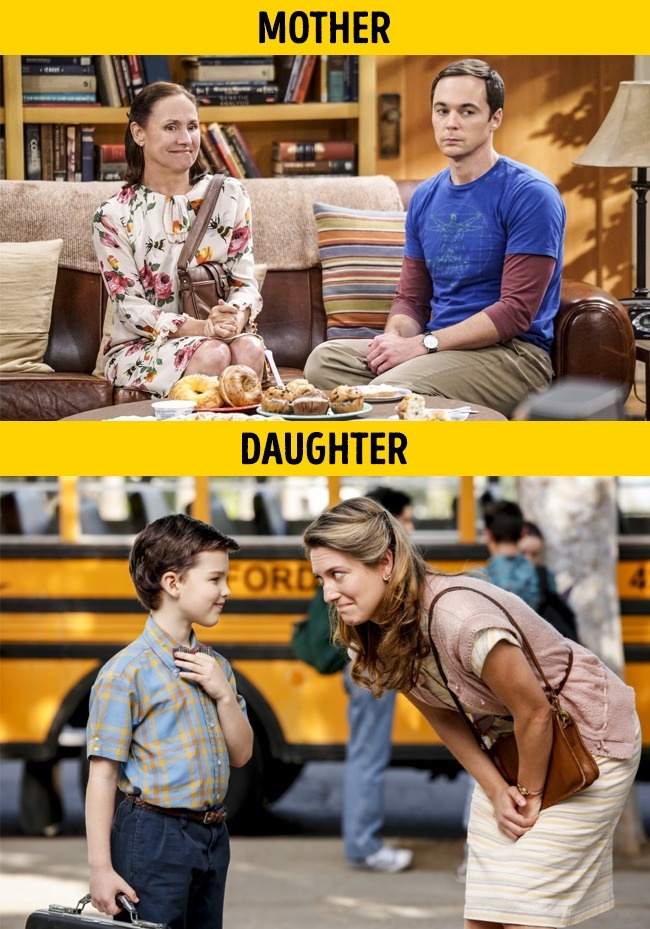 Zoe Perry and Laurie Metcalf played Mary Cooper, Sheldon's mother, at different ages in The Big Bang Theory and its prequel, Young Sheldon. It's not the first work of mom and daughter on the same role: Zoe played her mom's character's younger version in Roseanne.
Dascha Polanco and Dasany Kristal Gonzalez -Orange Is the New Black, 2013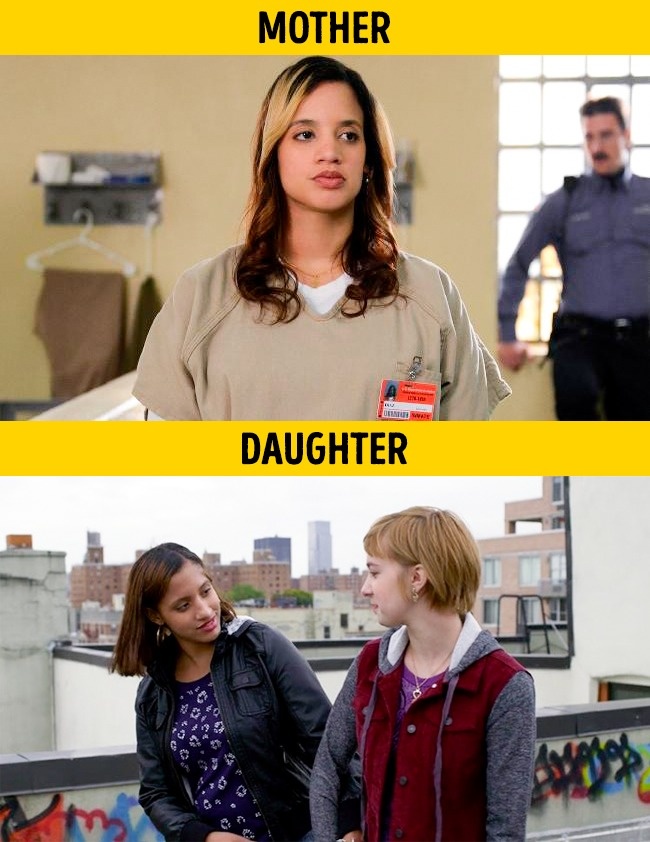 Hirdetés
Don't be surprised by the fascinating resemblance of the actresses who play the role of Dayanara Diaz at different ages: they're mom and daughter.
Kate Beckinsale and Lily Mo Sheen Underworld: Evolution, 2006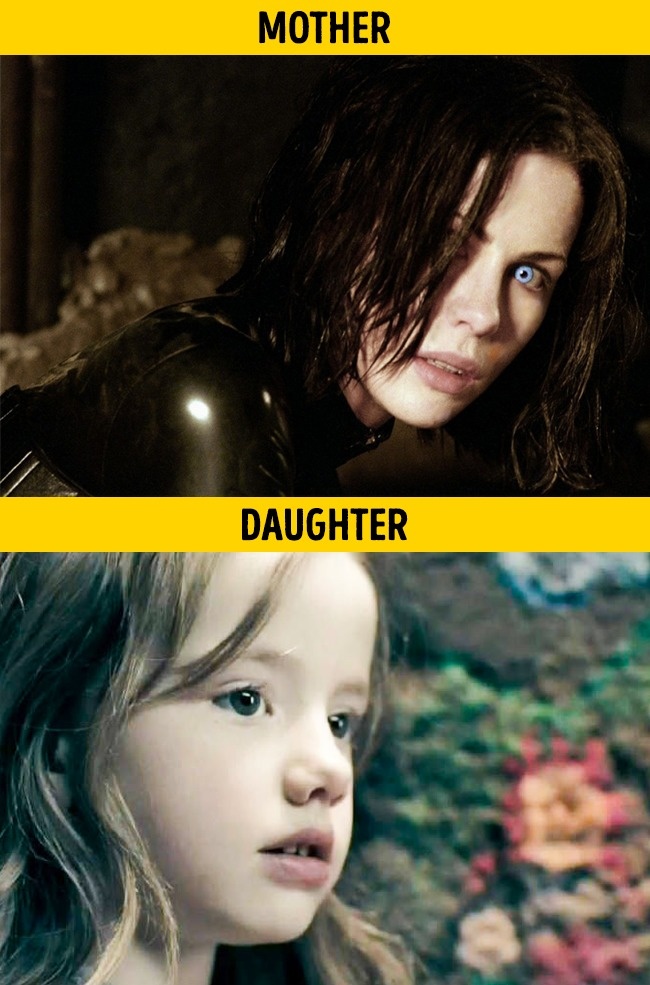 In one of the installments of this fantastic movie series, the role of young Selene was played by Kate Beckinsale's daughter, Lily Mo Sheen. By the way, the girl's father, Michael Sheen, also performed here as the leader of the Lycan clan.
Robert Downey Jr. and Indio Falconer Downey Kiss Kiss Bang Bang, 2005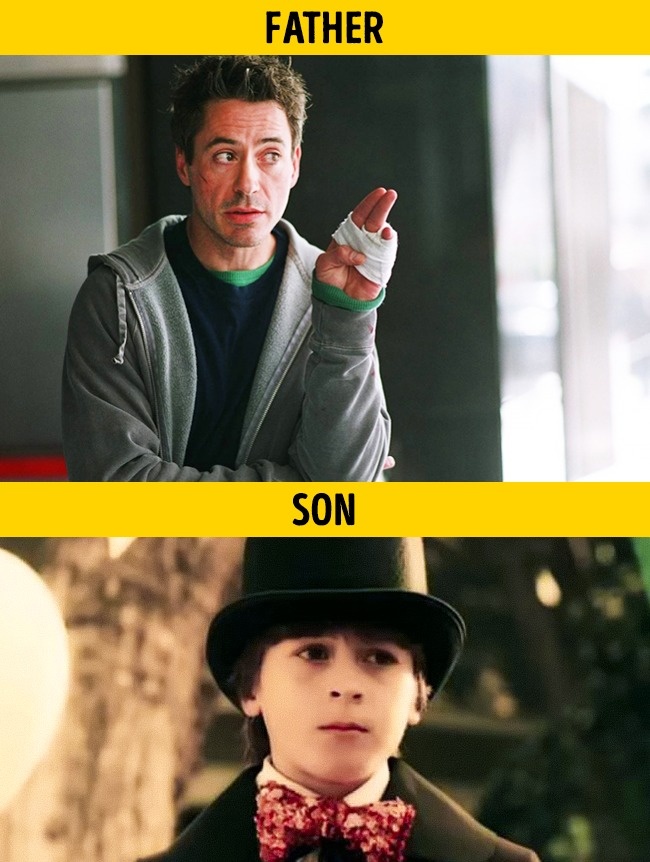 In this 2005 black comedy, the son of Robert Downey Jr., Indio Falconer Downey, played a young fraud named Harry Lockhart.
Post continue on the next page
Hirdetés