Growing up with Belle, Pocahontas, and Alice we laughed and cried with them and sometimes even tried to look like them. As it turns out, many of our favorite heroes were actually based on very real people. For example, Conrad Veidt's creepy smile became one of the most recognizable features of the Joker, Irene Bedard gave Pocahontas her Native American facial features, while John Nettleship shared his whole appearance and passion for chemistry with Severus Snape. Do you like this post? 
Harley Quinn, DC Comics — Arleen Sorkin
Hirdetés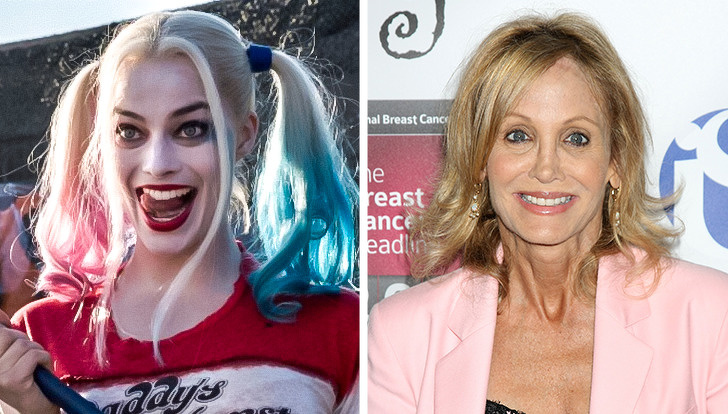 Arleen Sorkin is an American actress, screenwriter, and comedian. Sorkin is known for inspiring and doing the voice for the DC Comics villain Harley Quinn. Paul Dini, the creator of the character, shares his memories: "Arleen and I are friends. When I was thinking about Harley, I just thought to myself, "Gosh, she sounds like Arleen." When Sorkin appeared as a wacky jester on Days of Our Lives in a Pied Piper outfit, and I was like, "Well, there she is. She should run around with the Joker dressed like that."
Joker, DC Comics — Conrad Veidt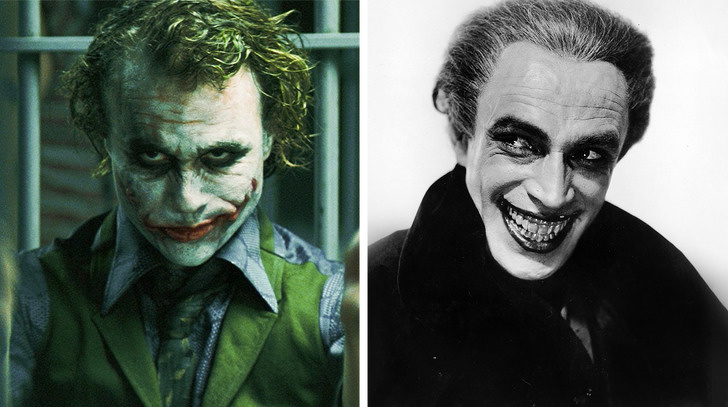 The origin of this creepy clown doesn't come from the circus. The visual inspiration for Joker was German actor Conrad Veidt with his title role as Gwynplaine in the film The Man Who Laughs. Though the Joker has evolved in the nearly 80 years since his debut, the main features of the character have stayed put: his frozen smile as the result of a disfiguring scar and his chalky-white skin brought to the screen back in 1928 by Veidt.
Pocahontas, Pocahontas — Irene Bedard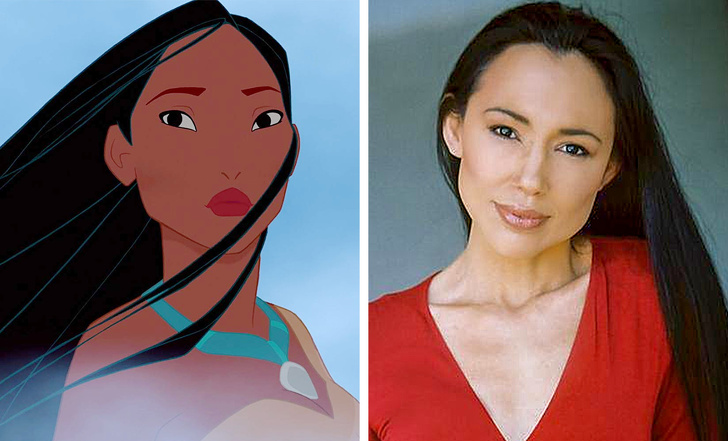 Irene Bedard is best known for her portrayal of Native American characters in a variety of films. For Disney, she dubbed and was a physical model for Pocahontas. Irene gave the character a powerful and emotional presence.
Belle, Beauty and the Beast — Vivien Leigh
Hirdetés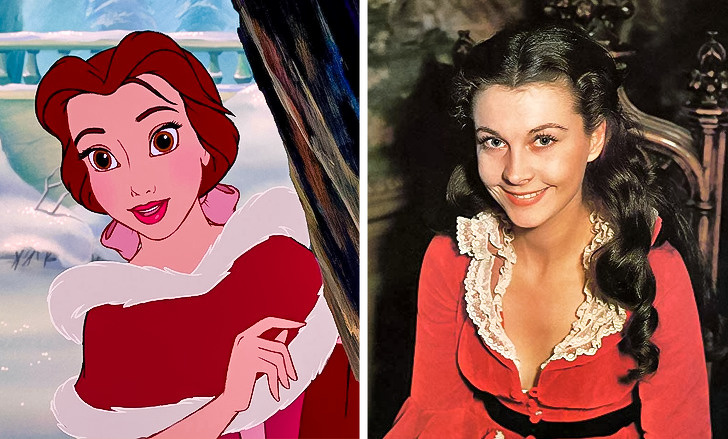 Belle is an intelligent and beautiful character whose main features were inspired by many famous women and characters. Jo March, the character of actress Katharine Hepburn, gave Belle her strength and love for books. Belle's elegance is based on impressionist Edgar Degas' ballerinas and her European facial features were taken from actresses Vivien Leigh and Audrey Hepburn.
Milhouse, The Simpsons — Paul Pfeiffer (Josh Saviano)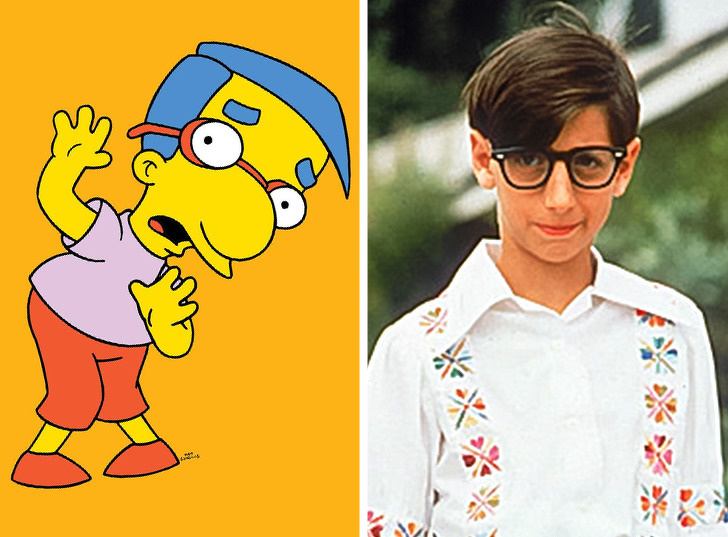 Milhouse Van Houten is a caricature of Paul Pfeiffer (a character in the series The Wonder Years played by Josh Saviano). Both are the best friends of their show's main characters, have the same hairstyle, prominent noses, and glasses. The characters serve the same character purpose — to stand by their best friends' respective sides through thick and thin
Chuckie Finster, Rugrats — Mark Mothersbaugh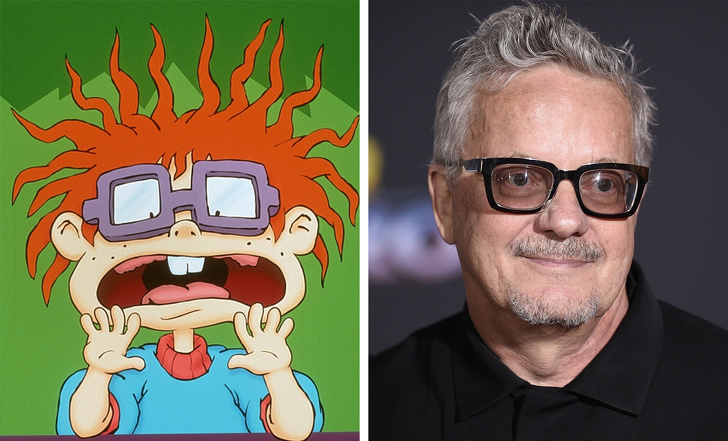 Mark Mothersbaugh is an American singer, songwriter, composer, multi-instrumentalist, record producer, author, and visual artist. Not only did he create Rugrats' memorable soundtracks, but also inspired the design of Chucky, one of the show's main characters.
Kyle Broflovski, South Park — Matt Stone
Hirdetés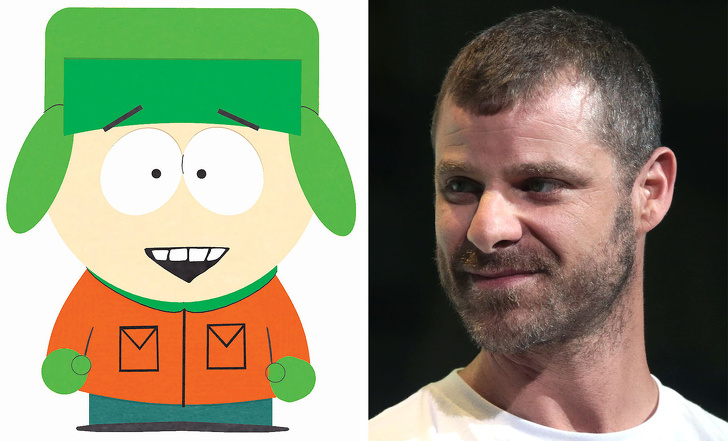 Kyle is based on the series co-creator Matt Stone, who voices him, and many of Kyle's features are inspired by Matt and his feelings, behaviors, and beliefs. His hair is a nod to Matt's old hairstyle, and both the character and the creator are Jewish.
Post continue on the next page
Hirdetés