The most famous heroes and villains depicted in Marvel comics became so popular that The Avengers franchise has beaten all possible box office records and conquered millions of hearts all over the world. Our favorite actors had to spend hours applying their makeup to change beyond recognition and turn into amazing movie characters. I think you will like this post.
Nebula — Karen Gillan
Hirdetés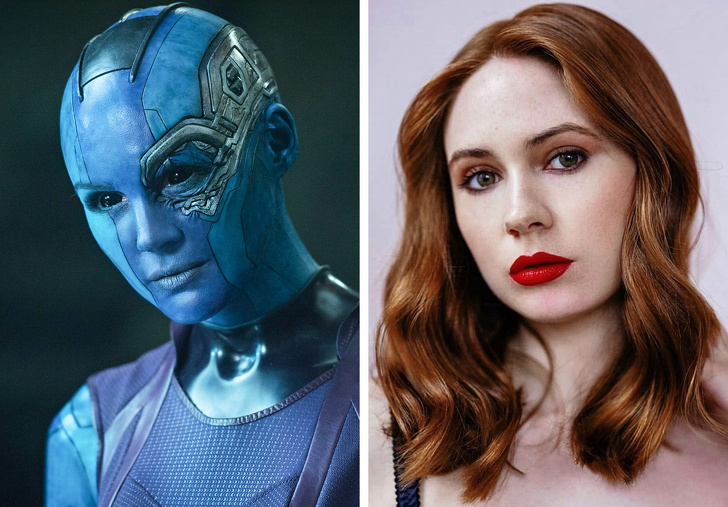 Nebula was played by Karen Gillan, an actress from Scotland. To become Thanos' daughter, she had to say "goodbye" to her long hair, and her makeup was one of the most difficult. It took the crew around 4 hours to apply her makeup and 30 minutes to remove it.
Thanos — Josh Brolin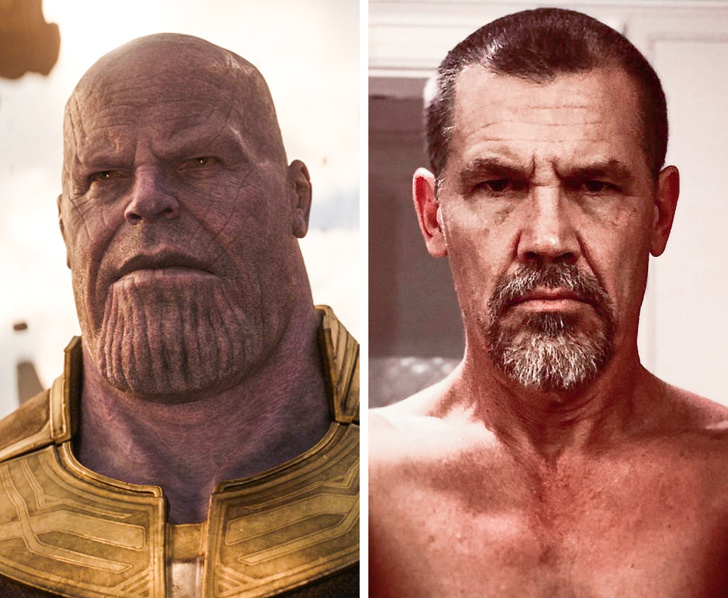 Initially, Thanos was played by stuntman Damion Poitier and appeared in The Avengers in 2012, but in the last 4 movies, Josh Brolin took on the role of the main Marvel villain. To make Thanos look realistic, a complicated computer technology that creates fictional characters based on the appearance of the actors was used.
Ronan the Accuser — Lee Pace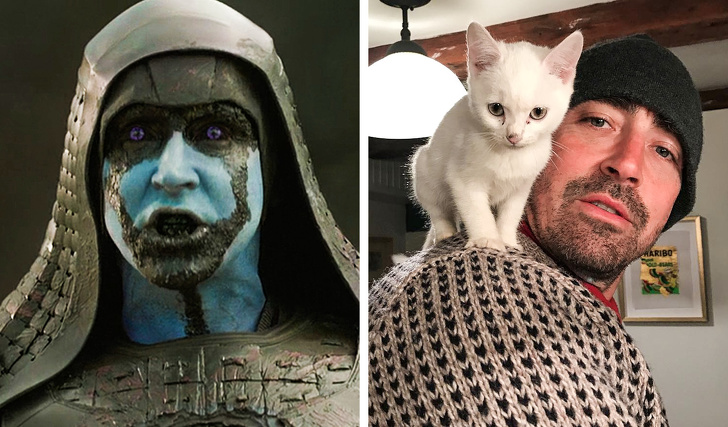 We can hardly recognize Lee Pace when he's dressed up as Ronan from Guardians of the Galaxy. The blue face, the purple contact lenses, and the black hood completely changed the actor's look.
Martinex — Michael Rosenbaum
Hirdetés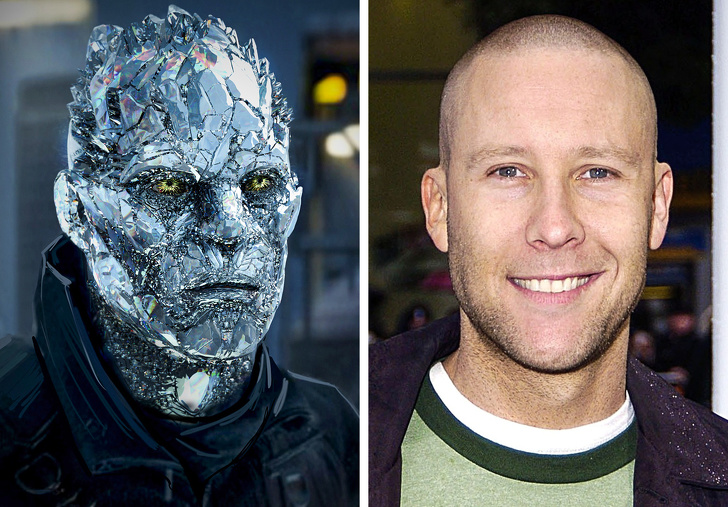 The Smallville star played one of the Ravagers in the Guardians of the Galaxy Vol. 2. His character was created with the help of computer technologies that allowed the crew to maintain the actor's facial expressions.
Johann Schmidt, Red Skull — Hugo Weaving, Ross Marquand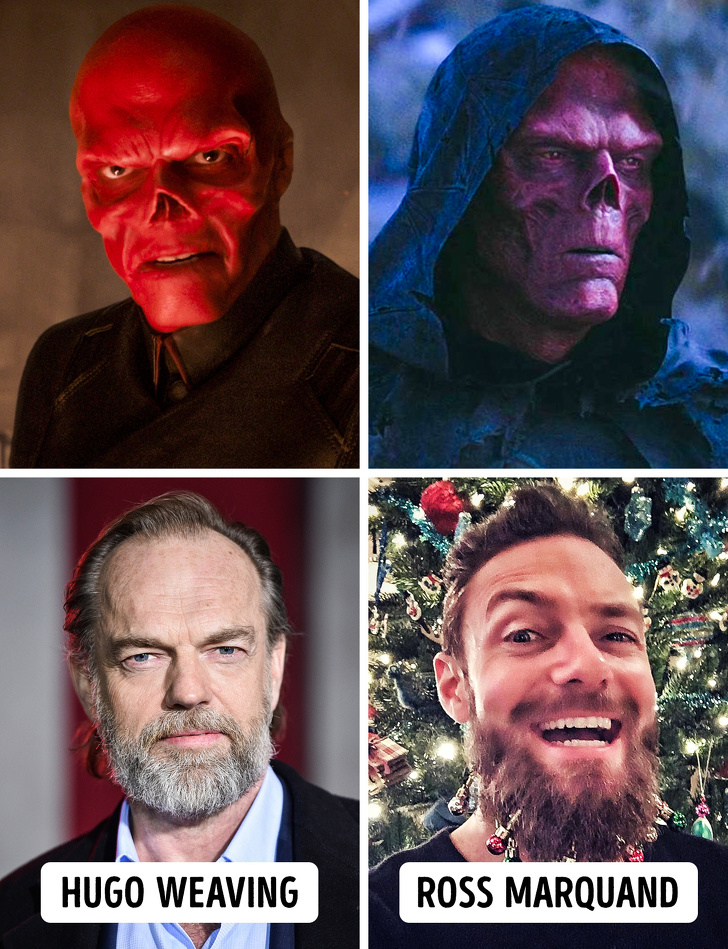 Yes, Agent Smith from The Matrix played Red Skull in Captain America: The First Avenger, but in other films — Avengers: Infinity War and Avengers: Endgame — the character was played by Ross Marquand. The transformation to a monster without a nose took the actors more than 3 hours.
Gamora — Zoe Saldana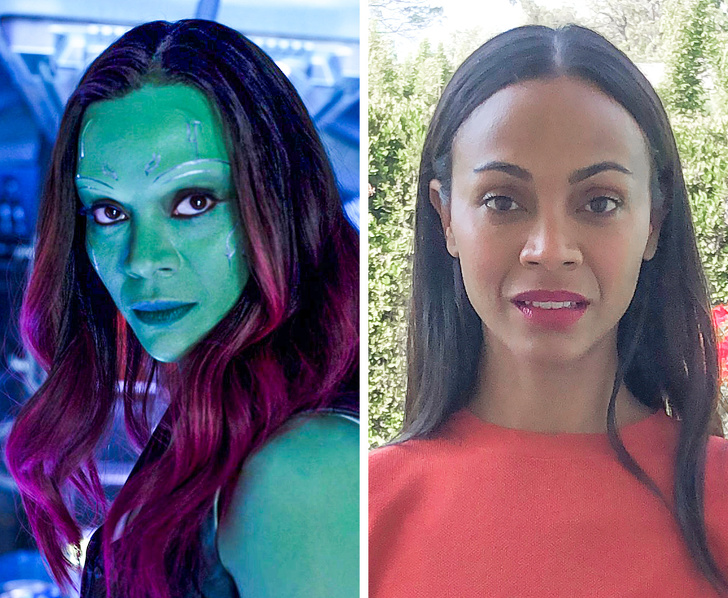 In Avatar, Zoe Saldana used to turn into her character with the help of computer technologies. But in Guardians of the Galaxy, professional makeup artists worked on her appearance. Each day, they spent around 5 hours creating the incredible image of Thanos' daughter.
Drax the Destroyer — Dave Bautista
Hirdetés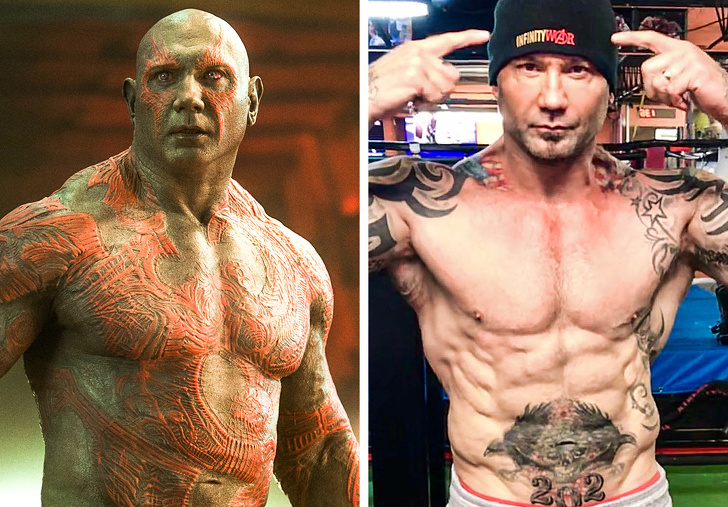 This actor, who used to be a wrestler, a bodybuilder, and an MMA fighter, played an intergalactic criminal in Guardians of the Galaxy. Dave's body was covered with airbrush paint and then silicone red scars were glued on top of that. The whole transformation procedure took several hours.
Mantis — Pom Klementieff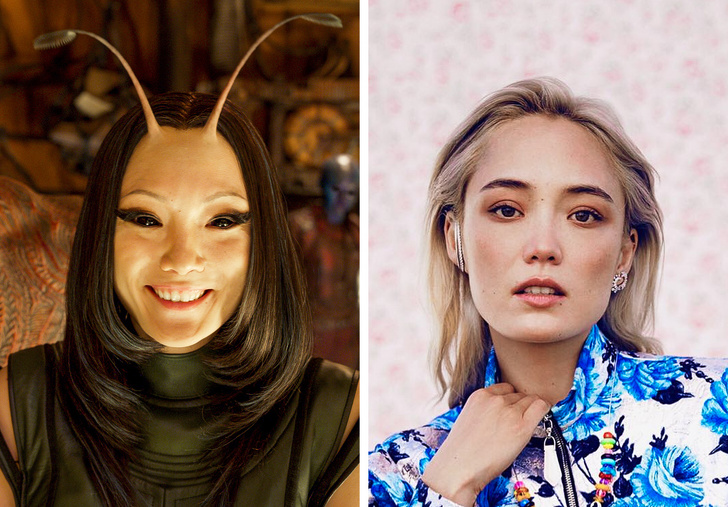 This French actress first appeared in Guardians of the Galaxy Vol. 2. She played Mantis, an insect-like creature. She had to wear black contact lenses and small prosthesis that were turned into antennae with the help of computer technologies.
Post continue on the next page
Hirdetés