You never know what's in a kid's head and what they will write to you, but what is for sure, is that when they get a pencil and a piece of paper it will turn out to be a masterpiece.
Hirdetés
Ava Furious, mother of shaved cats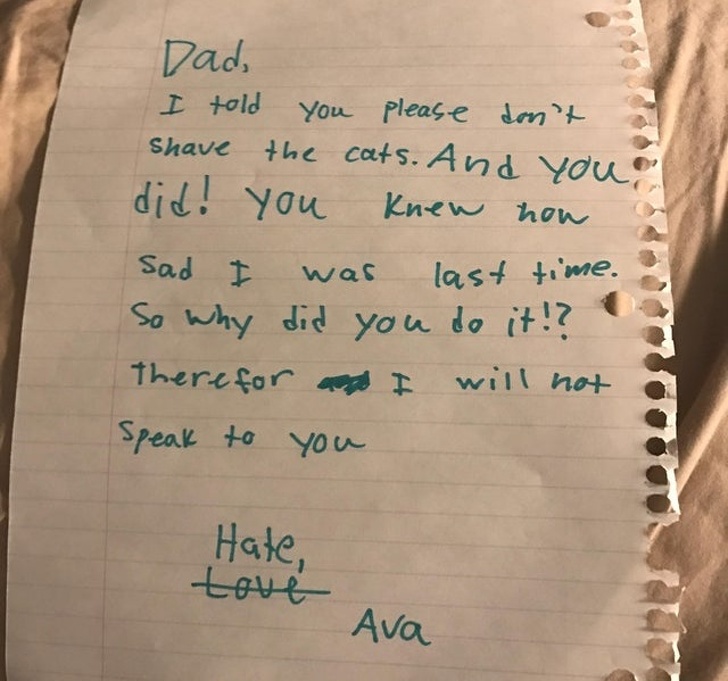 "You go biy my Legos today or your fired mommy. Love Owen"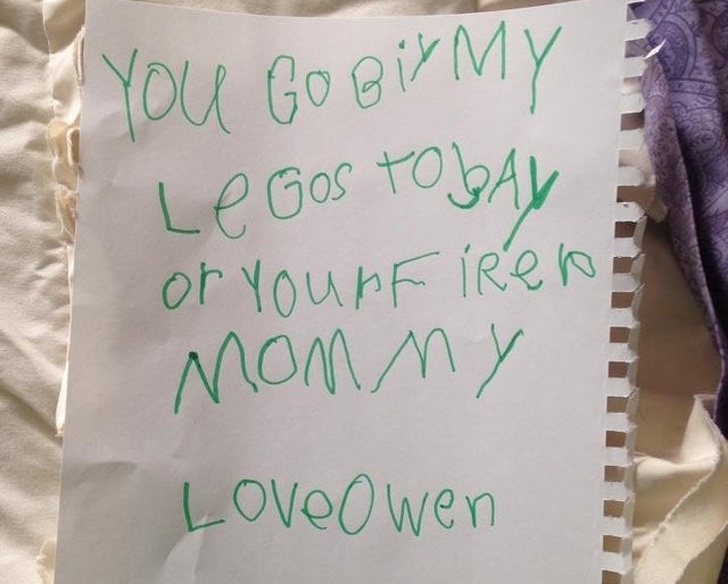 A parent refused to write a note to the violin teacher, so the kid did it.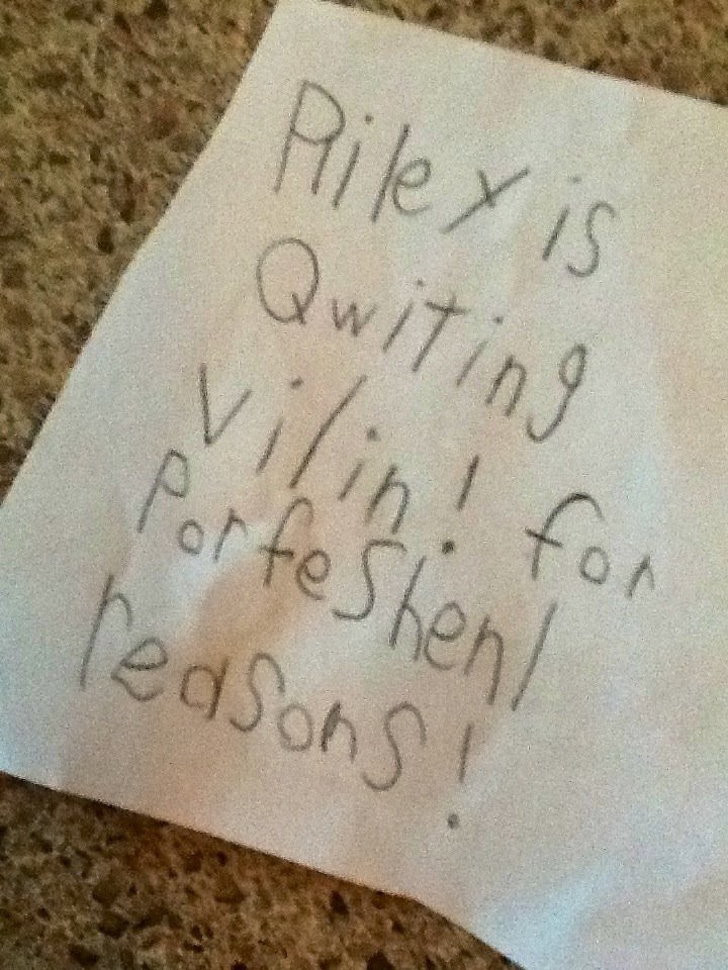 "Dear Brody, Miss P made me write you this note. All I want to say sorry for is not being sorry cause I tried to feel sorry but I don't. Liam"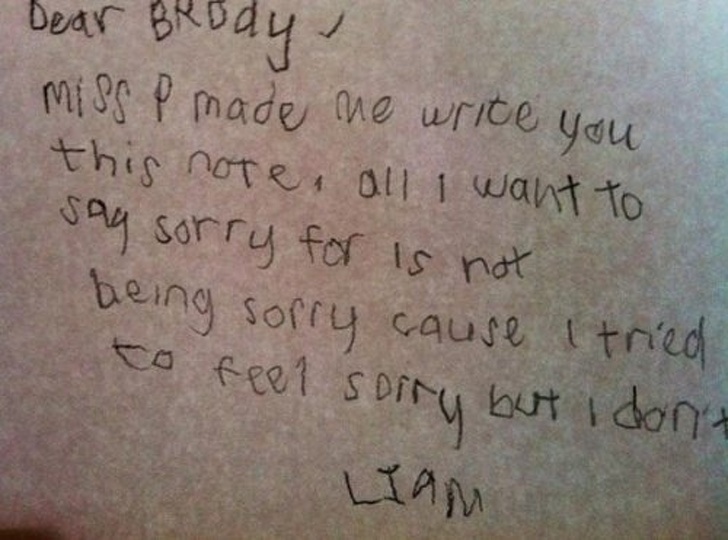 "Found a note my little sister left my parents when she was a kid. I guess I was too bossy for her."
Hirdetés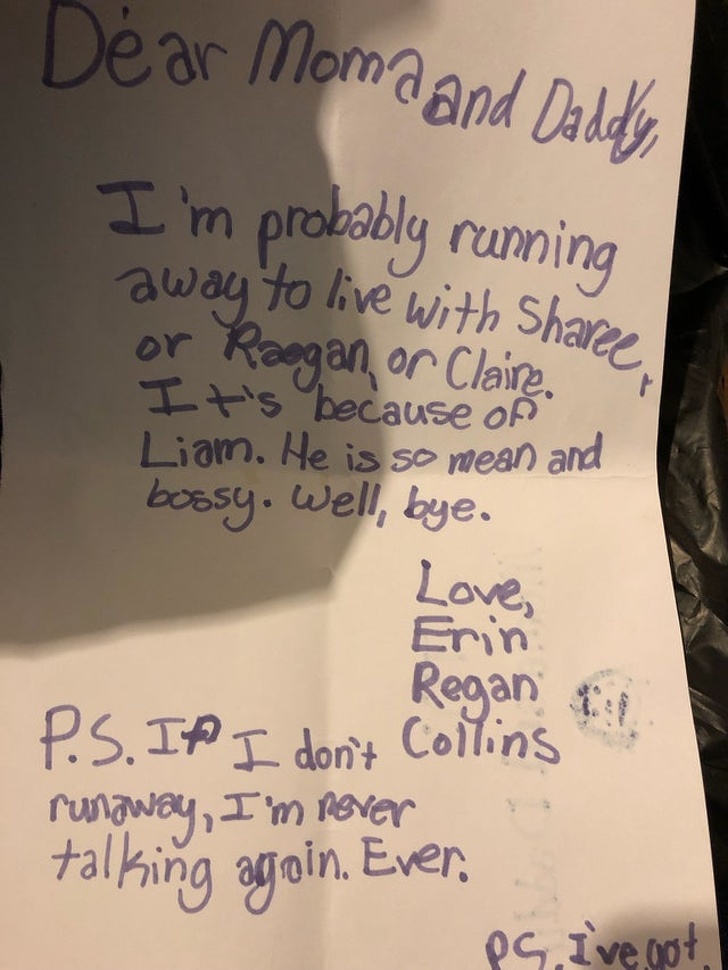 The definition of love
Hirdetés